Your zodiac says a lot about you. From vices and virtues to likes and dislikes, it tells you how the position of the planets, at the time of your birth, influences personality traits and even your fortune. As it turns out, your sun sign can also help predict the globetrotting destination you are most likely to enjoy. With Travel Astrology gaining popularity as a trend, Malini Gopalakrishnan consults tarot consultant and spiritual healer Acharye Nandita Pandey on what your sun sign says about your ideal holiday getaway
Aries (March 20 – April 19)
People born under this sign are fireballs of energy. They love to be pampered and are impatient by nature. The restless ram prefers destinations that can rein in all that energy. They seek to pack their holiday with activities and adventure. Destinations that offer a wide variety of adventure sports are also a treat to the Arian's sense of frolic.
African Serengeti:
Imagine to yourself the vast yellow gold expanse of the endless Savannah grasslands, eyes open in wonder to the spectacle of thousands of powerful wildebeest galloping across the horizon in making their annual exodus across the plains. Serengeti is Tanzania's oldest game park and a treasure trove of experience for any wildlife enthusiast. Other attractions include hot air balloon rides, game drives, craters etc.
Best Time to Visit:
December-July, if you are interested in following the wildebeest migration; June and October, if your interests lie in the predators.
Andaman and Nicobar: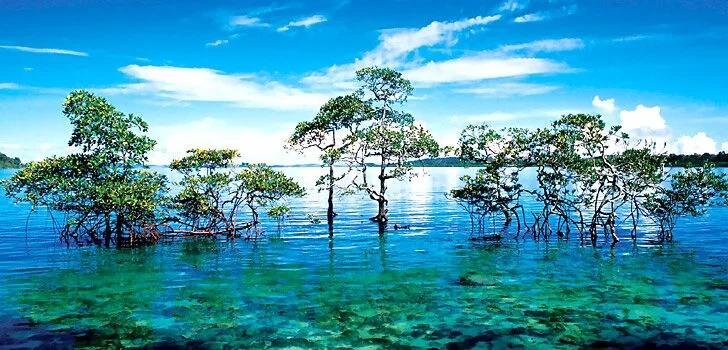 Nestled in the Bay of Bengal, the Andaman and Nicobar archipelago boasts of a whopping 572 beautifully delectable islands, offering some of the most exciting adventure sports. With waters almost boiling over with colourful and diverse forms of marine life and corals, most of the activities are water related. The most popular of these are snorkelling, scuba diving, kayaking, bumper boats and water skiing. If water games are not your thing you could even sign up for the equally well loved trekking/ camping programmes.

Best Time to Visit: January-April
Taurus (April 22nd-May 21st)
The sign of the bull, those born under this sign are practical to a fault. They have little patience for artifice and cheap thrills. They prefer destinations that offer a wide range of natural wonders where they can connect with their surroundings. This does not however mean however a compromise on quality, especially when it comes to food. A perfect holiday spot should boast of exotic delicacies. A breathtaking view and a laden table is an ideal combo.
New Zealand: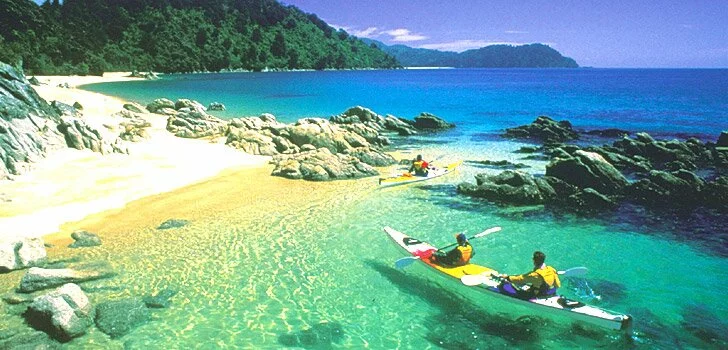 In terms of naturally occurrence visual grandeur there is perhaps no place to compete with the land of the kiwis. Being a small country it is possible to cover several locations in a single vacation. The country combines spectacular landscapes with stunning diversity. You could be cruising in the Harauki Gulf one day and trekking in the archaic rainforests the next. Your taste of luxury will be left satiated too. At Auckland you will be wowed by the shopping experiences. In Wellington, the country's capital, you will be swept off your feet by culinary treats while enjoying the glory of the stunning harbour. The south of New Zealand is a complete contrast with its horizon caressing Alps. You must visit the quaint Christchurch, the Garden City.

Best Time to Visit: January to March
Cape Town: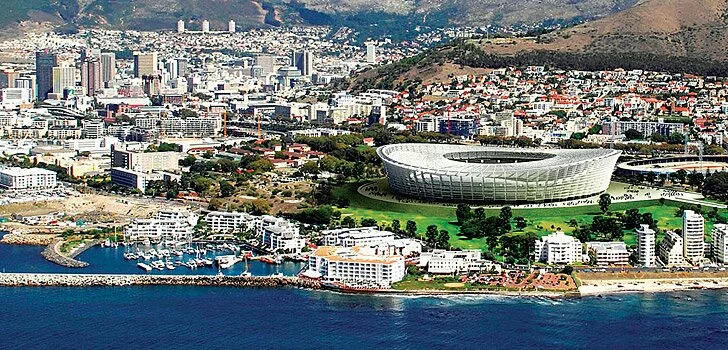 The sheer magnificence of this beautiful South African capital is sure to mesmerise even the most stoic Taurean. One of the must visit places is Cape Agulhus, the southernmost point of the African continent. It also marks the point at which the Atlantic and Indian Oceans meet. The ever breathtaking Table Mountain, one of the Seven Wonders of the World, is another must see. Even as it is stunning in itself, the mountain also offers a panoramic view of the entire city below. The city also has one of the richest arrays of flowers with almost 1,470 floral species recorded! Since the hungry 'bull' needs more than just love and fresh air, Cape Town offers a wide range of succulent and exciting cuisine. A stockpot of global influences, you will have much to choose from.

Best Time to Visit: January to April
Gemini: (May 22nd- June 21st)
The sign of the twins, people born under this zodiac are almost split in two. Ever changing and oscillating, the mercurial Gemini loves places that are a good mix of natural beauty and avant-garde. They want to pack their trip with a broad spectrum of activities and experiences. That said, they like to remain connected to the rest of the world. Remote locations are a no-no for the undulating Gemini. Also, visiting many places in one trip is a dream comes true for them.

Amsterdam: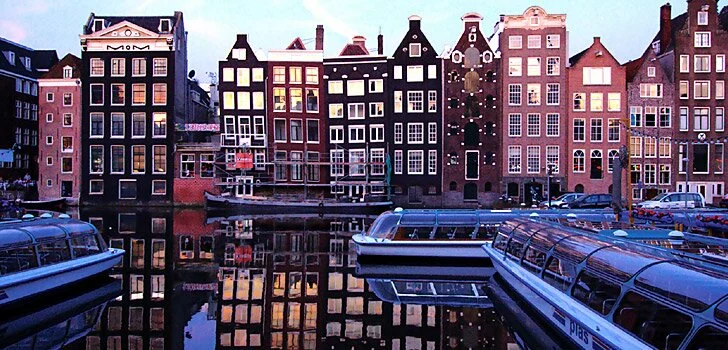 With a wide variety of cultural and recreational activities there is never a dull moment in this bustling city. With over 50 museums, monumental churches like the Oude Kerk, the resplendent Bejignhof and the Dam Square, the city is bursting with cultural feasts. It also has a thriving nightlife culture with the famous Leidse Square and the infamous Red Light District.

Best Time to Visit: mid-April to mid-October

Tokyo: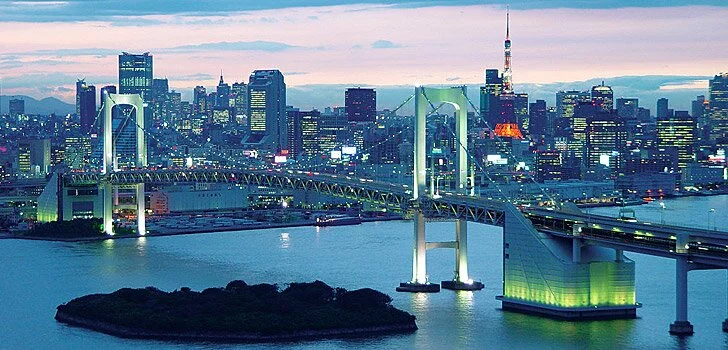 There is nothing a Gemini loves more than being at the heart of all the action. Japan's capital and the world's most populated metropolitan Tokyo is just that. While northern Tokyo offers a taste of the old empire charm, Western Tokyo houses the busy youth infused commercial sector. Landscaped gardens, Imperial temples, Tokyo is the order of the day for the shifting Gemini.

Best Time to Visit: November and April
Cancer (June 22st to July 21nd)
Cancerians are lovers of warmth and comfort. They are generally home birds. They set high store by safety and security. They are also careful about money and prefer economically viable destinations. For the homely sign of the crab, think closer to home.

Sri Lanka: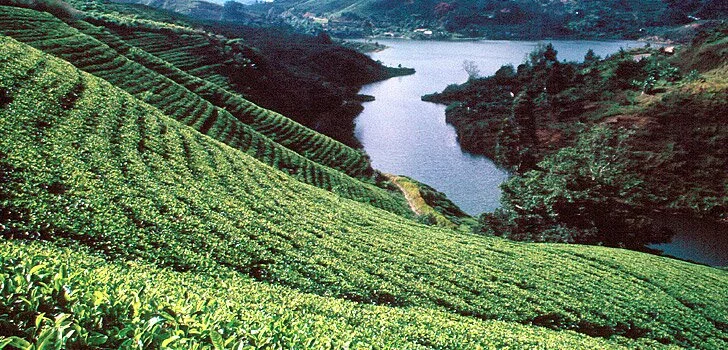 Picturesque, clean and naturally beautiful, Sri Lanka is a heaven just off home, with its beautiful beach spots, quaint hills stations and Buddhist shrines. The reserved Cancer has nothing to worry as the relaxing holiday spot also has a homely feel to it. Sinhalese cuisine is very similar to Indian methods of cooking too. For the fun seekers, Colombo offers a variety of activities with its swanky casinos and popular beach shacks.

Best Time to Visit: Between October and January

Nepal: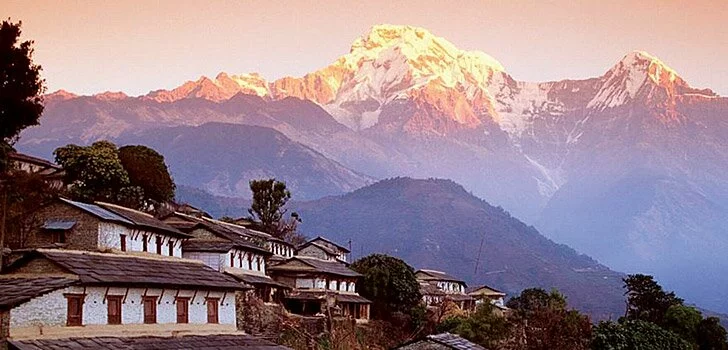 Ensconced in the cosy lap of the mighty Himalayas, Nepal has always been a popular travel destination. Known as the land of temples, Nepal is packed with places of worship. Buddhism being the minority religion, Nepal also boasts of some beautiful Buddhist shrines. Whether to soak in the colours and cultures or sit back and enjoy the view of the snow capped mountains, this gentle, harmonious city is right up the Cancerian's alley.

Best Time to Visit: March-May
LEO (July 22nd- August 21st)
This is the sign of the lion. Leos are almost regal, love grandeur, luxury and being pampered. They enjoy a larger than life status. Cities with an aristocratic feel, historic inklings and skyscrapers are a must for the ostentatious Leo.

New York: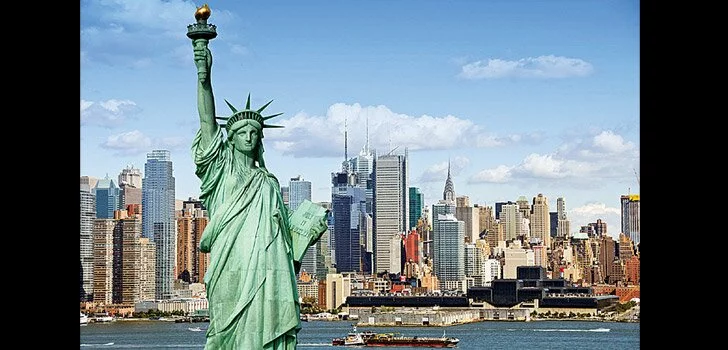 The swanky, bejewelled and hectic city of lights, New York is a superstar of international destinations. With hugely publicized and Hollywood friendly attractions like Ellis Island, Central Park, Madison Square Garden, the Empire State Building etc. New York is a larger than life place for the regal Leo.

Best Time to Visit: June – August

Hong Kong: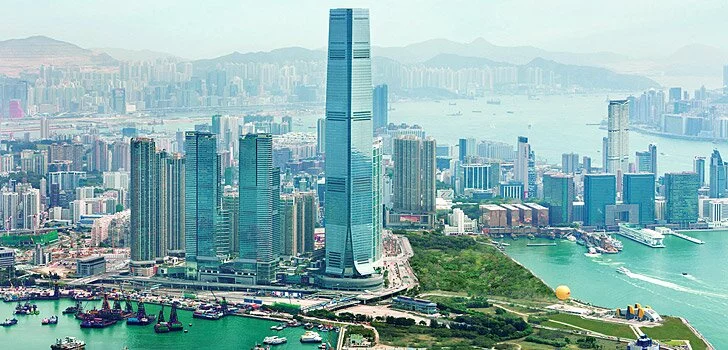 The king size Hong Kong is the embodiment of the scale of grandeur and substance that matches up to the high standards set by the Leo. The masthead of a powerful business and commercial culture, Hong Kong chugs along at a hectic pace. It is also popularly known as an East meets West culture due to the combined influences of the Cantonese provinces and the British flavour that lingers still.

Best Time to Visit: September – January
Virgo (August 22nd-September 21st)
They are perfectionists in every sense and love to visit places which stimulate their intellectual mindset. They love kicking back and enjoying solitude spent in retrospective thought. They are not risk takers and are particular about safety and security.

Monaco :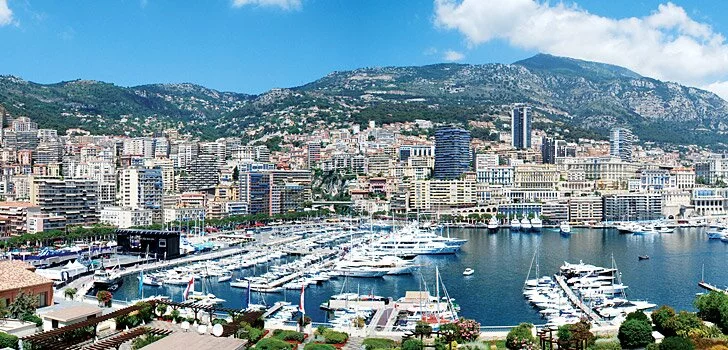 Did you know that Monaco is the second smallest, independent state in the world? If you are a Virgo you would find that fact very interesting! This tiny city-state sits pretty in the Mediterranean Sea surrounded by France. The city boasts of exotic gardens, notable museums, breathtaking art galleries etc. Being as small as it is, it is extremely easy to get around and cover all bases. Another bonus, for the no-nonsense Virgo!

Best Time to Visit: April to October

Tibet: Tied in neatly between the vast Chinese frontiers on one side and, India, Nepal and Sikkim on the other, Tibet is a hotpot of cultural influences, transporting you instantly to another world. With awe inspiring monasteries, rugged landscapes, serene lakes and dramatic passes, Tibet is definitely worth the short trip down.

Best Time to Visit: April to October
Libra (September 22nd-October 21st)
People born under this sign are extremely creative and romantic. They love to go to places that invoke their sense of sensuality (Think candlelit dinners and walks down the beach). They love destinations with amorous undertones. Librans are also sticklers for the finer things in life like dance, shopping, wining and dining. Ruled by the Goddess of love and pleasure, they like holiday locations that reflect the same.

Vienna : The Shakespearean city is also known popularly as the city of music and dreams. The Libran couldn't ask for more from this archaic locale with its rich array of architectural marvels, castles and quirky little cafés and baristas. The city has a long and romantic history that makes it even more special to the ready-to-be-charmed Libra. The dreamy city also houses nearly 100 museums, attracting art and culture lovers from around the world. The Libran will find that there is no other place to satiate their taste for the good things in life like Vienna.

Best Time to Visit: Between June and August

Morocco :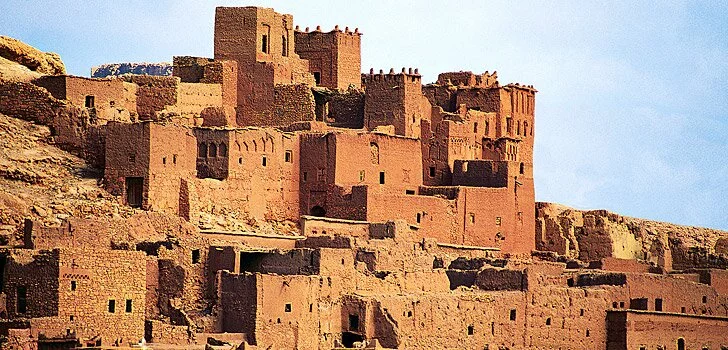 The apogee of the great Middle Eastern culture with faint European seasonings, the Moroccan experience is as well spun as a Persian rug. If you are born a Libran you will love losing yourself to the exotic romance that hangs heavy in the air. Dusky deserts, caves, terrace gardens, Morocco is laden with a range of richly spiced experiences, flavoured with an old word magic that weaves itself around you. To make a visit is to find a new world within yourself.

Best Time to Visit: April to early June or September through December
Scorpio (October 22nd-November 21st)
The lusting-for-life water sign would prefer to destination close to water. They have a tendency to fall for places with an enigma/romantic history attached to them. Beach resorts which host a variety of underwater games are a sure hit with the Scorpion. They also love places with religious, spiritual or historic links since it appeals to their sense of mysticism.

Bali :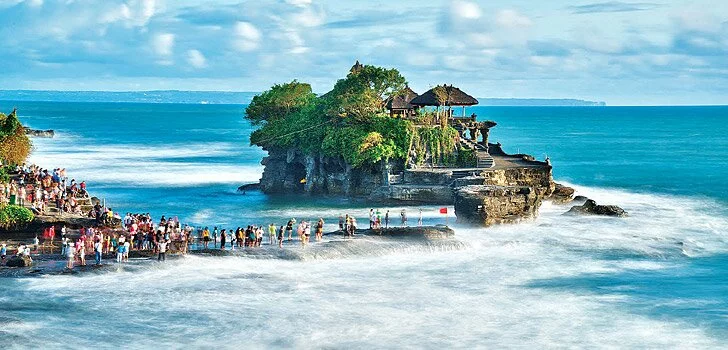 The Indonesian 'Island of the Gods' is just as idyllic as it gets. Mountains, rice terraces, pristine beaches, sparkling, clear blue waters, accentuated by a rich cultural spiritual backdrop is what makes Bali a refuge to those looking to get away from it all. The Scorpion will find themself intrigued by the friendly locals, the Balinese colours which leak into every little detail, the intricately worked temples and of course the visually dramatic dance forms. With a multifaceted history and much cultural stirring, Bali is the order of the day if you are the soul searching Scorpion .

When to go: May to June is the best time to make a trip to Bali if you want to enjoy the best weather and also do a spot of surfing.

Prague :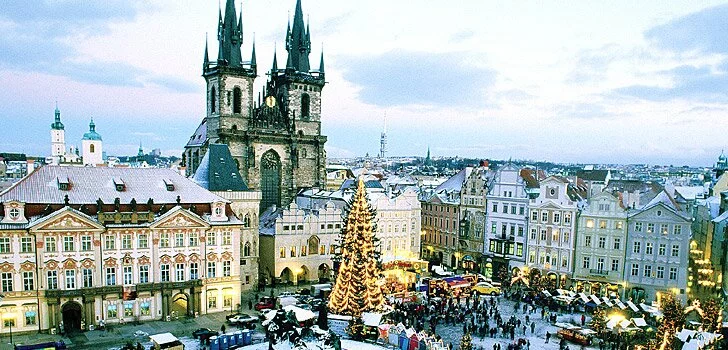 The capital of the Czech Republic, Prague has always been a favourite of globe-trotters. With enough medieval architecture, and historical relics to keep you busy for weeks, the very streets of this city tell tales of another time. Whether you are losing yourself in the ailes of the famous gothic Church of Our Lady, or watching wide eyed the convoluted spectacle of the Dancing House building, taking the Prague river cruise or homing in on the cultural delights of the Old Town Square, Prague is a city that will enchant you from the time your feet hit the ground.

When to go: Because of the predominantly cold climate, the best time to plan a trip to Prague is between March to May.
Sagittarius (November 22nd- December21st)
They are free birds and love a taste of adventure. Places that have a great deal of outdoor and physically gruelling activities are on top of their list. They don't like time to be a constraint and prefer to enjoy their destination in a leisurely manner. Any place with a high spontaneity potential is high on their travel itinerary. The wanderers of the Zodiac, the Sagittarian loves meeting people from around the world and soak in foreign cultures.

Rio de Janeiro : The second largest city in Brazil, Rio is the heart of all the action. With a stunning landscape, laidback beach culture and famous carnival, Rio is a party city. With the stalwart Sugar Loaf Mountain standing tall against the horizon, some of the world's most famous beaches, the famous Maracana stadium that plays host to the FIFA World Cup, the statue of Christ the Redeemer which has become an image for Rio, the city is constantly offering surprises for the ever hungry soul of the Sagittarius. Of course, the best thing to do in Rio is to be part of the Carnival, the two weeklong festival held just before Lent to celebrate the salsa schools of Brazil.

Best Time to Visit: The only way to see Rio is around the Carnival that happens during the months of February to March

Tanzania :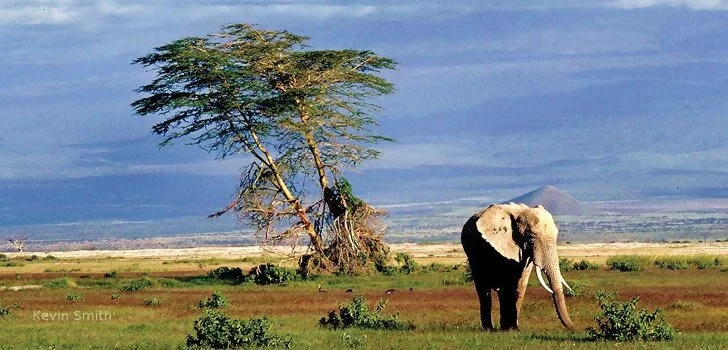 Who hasn't heard of the famous Kilimanjaro, Africa's highest mountain and cherished jewel. This natural wonder has been placed in the beautiful Tanzania. The country is also known for its game reserves and jungle safaris. The hub of an exotic assortment of the Savannah animals, this is one trip you will never forget. The wild safaris will peak your intrigue as will the striking inhabitants of the grasslands. The city is also known for its magical white sand beaches and glamorous resorts. Visit the Zanzibar or Mafia islands to get your fill of sun and sea.

Best Time to Visit: July to October
Capricorn (December 22nd-January 21st)
They are generally conservative and cautious travellers. They prefer travelling to relaxed and facilitated destinations. They do not like taking risks when not required so the order of the day is always countryside locations with access to basic facilities. They do like being close to the mountains.

British Columbia :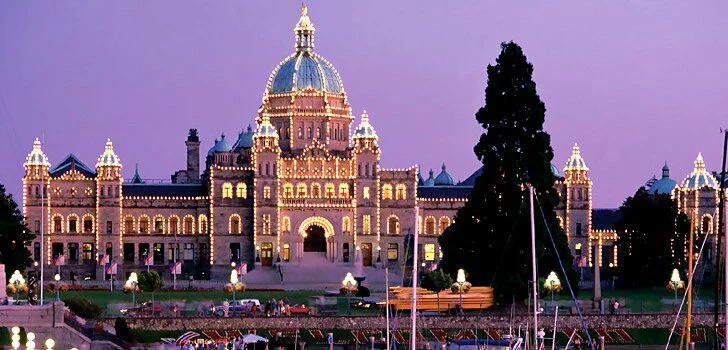 Arguably, this westernmost province of Canada is the most mountainous part with the most spectacular scenery in the world. There is something for everyone in this quaint part of the world from the ardent outdoor person, who can go skiing, kayaking or even white-water rafting to the indoor wine and cheese individual who can lose themselves in the maze of vineyards, breweries and gourmet restaurants. The intellectual Sagittarian will find the Aboriginal origins of the culture fascinating.

Best Time to Visit: June through September

Istanbul :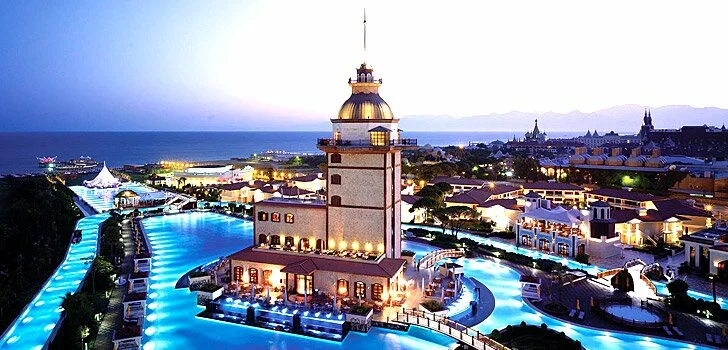 The financial and cultural centre of Turkey, Istanbul has much to offer in terms of culture, history and spirituality. The city is one of the most visually appealing in the world. With stunning monuments of the Roman, Byzantine and Ottoman periods, the city is full of architectural treasures. Your capricious senses will be heightened by the beauty of the famous Basilica Cistern, the Hagia Sofia or the Sultanahmet Mosque. The city also has a number of museums and art galleries showcasing a taste for the fine arts in the city. Do make a trip to the glittering Galata Tower, to get a bird's view of the city.

Best Time to Visit: April, when Turkey sees some of the most beautiful poppies and tulips bloom
Aquarius (January 22nd-February 21st)
Free spirited and wild by nature, Aquarians holiday goers love surprises in their travel ventures. They are fickle and sometimes unsure of precisely what they want to do next. Places that boast of a great deal of technological innovations or scientific monuments are very likely to impress the ever curious Aquarian. Cities with ancient ties which are also extremely modern are a hit with them.

Petra : One of the many wonders of the world and the most celebrated in all of Jordan, Petra is a labyrinth of contradictions. Between its vast red mountains and gargantuan mausoleums testifying time of a long departed race, nothing can really prepare you for the visual spectacle that Petra is. One of the New Seven Wonders of the World, the Aquarian will be moved by the sheer genius of the architecture from an age as old as time itself. Take one of the guided tours and prepare to be amazed by the engineering aptitude exhibited against the backdrop of the most stunning and sublime facades.

Best Time to Visit: With the typical Middle Eastern heat imposing itself for the larger part of the year, March to May are the best time to see Petra without being stifled

Silicon Valley
In the unassuming South Bay area of San Francisco, once known for its prune orchards, now lies the hub of cyber living. Silicon Valley, as it became popularly called, saw explosive growth and technological revolution in the 1960's. Today the valley is a hub of cutting edge research and innovation. The visionary and eclectic Aquarius will be blown away by the Tech Museum of Innovation in San Jose or the Computer History Museum in Mountain View. The Stanford University campus is also a very interesting include in your itinerary.

Best Time to Visit: Considering the year round weather, any time is a good time to visit the city
Pisces (February 22nd-March 21st)
The last sign of the zodiac, the Piscean is generally known to be a dreamer and a philosopher. They are passionate about their leisure time and love holidaying. They are also deeply romantic so they love places with an amorous aura. They usually are starry eyed for mythology and cosmology too.

Venice : One of the most idyllic locations in the world, Venice has been the Mecca of lovebirds for time immemorial. The dreamy city is built entirely over a lagoon. The wistful Piscean will immediately connect to this entirely pedestrian haven. Treat your senses to the sensual experience of the Opera and the symphony, as they are just what your soul needs. Take a romantic ride in the gondola along the lagoon gazing at the old world architecture around. You must also pay homage to the great artists of all times, their work splashed across some of the most famous churches and museums in history.

Best Time to Visit: October and November

Paris :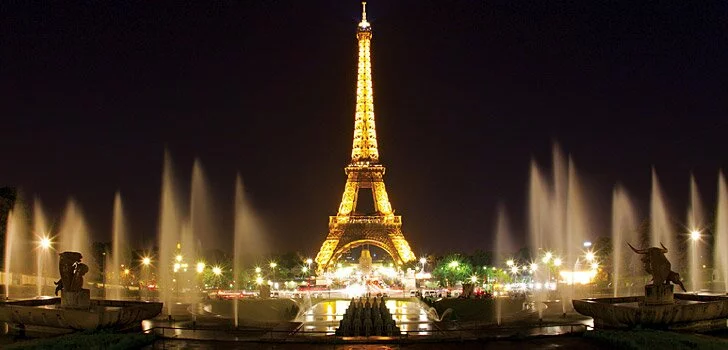 Possibly the most romantic destination in the world, it is impossible to miss Paris! Take a walk to Montmartre for the splendid views. Walk between the charming streets, hopping between patisseries and cafés taking in the aromas of baking and coffee. Apart from the usual tourist attractions, you should explore the Luxembourg Palace and Gardens, stroll by the Pont des Arts to enjoy some street music or visit the wall of 'I Love You's. Don't miss the legendary Louvre which houses some of the most famous art collection in the world.

Best Time to Visit: November to February