Luxury comes with no apology. There is always the case of opposition against how one's purchases, whether unadulterated leather bags from Paris or apparels handcrafted in a small Asian village, have their negative impacts on the environment and people along the supply chain. However, from a luxury perspective, there is a profound admiration for the craftsmanship that goes into the creation of these products. In a time when mass-produced goods still dominate the consumer mindset, bespoke consideration given to every single individual is still the only luxury. The rationale behind the rather impulsive, expensive indulgence in a luxury brand might never seem justifiable, but the satisfaction of owning something 'one of a kind' is still very elusive. Here is jfW's tribute to luxury brands in the world that define the demeanour of fashion as we see it today.
Louis Vuitton
With the invention of the car and in a time when travelling on cruise ships and trains was pertinent, Louis Vuitton made its foray into the world of fashion with its luggage line – a large flat case, a steamer bag and a big overnight bag called a Keepall. Now, the brand has manifested itself into travel trunks, laptop cases, flight bags, vanity cases, dog barriers, jewellery cases, handbags, passport covers, clothes, shoes and more. Since it was first introduced in 1896, its logo, a Japanese inspired flower motif has been synonymous with luxury. Today, Louis Vuitton mirrors the extravagant psyche of the luxury segment which, with a cult-like craze, carries bags inscribed with the precious LV logo. What marks the exclusivity of the brand is the fact that it was built by a single man who had in him the dream to create utility in all its elegance yet with an emphasis on practicality.
We Love: Neverfull, Cherry Blossom, That's Love
Hermès
Established in Paris as a harness making shop in 1837 by Thierry Hermès, the brand is known for its clothing, leather goods, accessories and perfumes. Elegance describes the brand; for Hermès, it has always been about passing on traditions through time. The brand is identifiable from anywhere by its logo, a horse-drawn carriage – a light calèche called a duc—and its orange boxes with brown ribbons. The brand's fecund imagination gave birth to several now-famous creations, like the classic handbag popularly known as the Kelly, Chaîne d'Ancre, an anchor chain bracelet and the legendary silk twill scarves. The well-known Birkin bag, which was a cult in the 80s, came into existence when Jane Birkin ran into Hermès president Jean-Louis Dumas and complained about the purse she was carrying – next we know, her six year waitlist eponymous bag was born. Today, Hermès is worshipped among fashion enthusiasts for scrupulous craftsmanship incorporated in all their products.
We Love: Birkin Bag, Les Domes Du Ciel Silk Scarf Orange

Chanel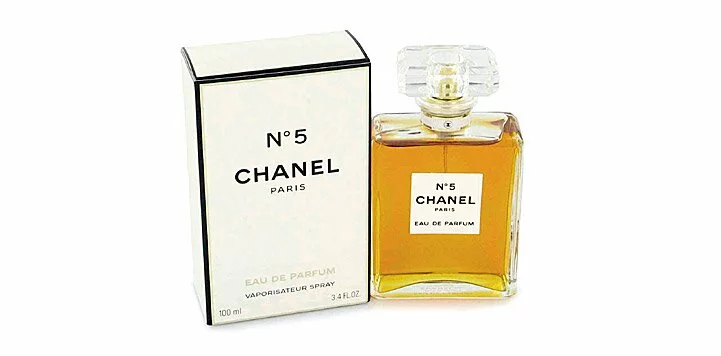 Well known for its quilted bags and LBDs, when you think of luxury and out and out glamour, the brand that instantaneously comes to mind is Chanel. The iconic double C logo is one of the most recognizable designs in the fashion industry. With the making of the biopic on its sensational creator, Coco Chanel, the brand, has been more successful than ever. In 1909, she laid the foundation of the House of Chanel by opening the first millinery shop called Chanel Modes in Paris. The creative authority of the brand was held by her until her death in 1971. The brand is known for revolutionizing haute couture by familiarizing styles that were casual and comfortable in a time when women's fashion was restricted to compressing corsets. Coco Chanel's androgynous style was not a denunciation of Victorian excessiveness, but a declaration of independence. Chanel is also celebrated for its jewellery collections and, of course, perfume. The signature fragrance No. 5 was created after a fortune teller told Coco that her lucky number was five. Chanel now stands as one of the most desirable labels in the world, with the legendary Karl Lagerfeld at the helm. One of the most sought after designers, he has managed to blend the current trends with the minimalist approach of the original designs.
We Love: Chanel N°5 perfume, Classic Bags, Little Black Dress
Gucci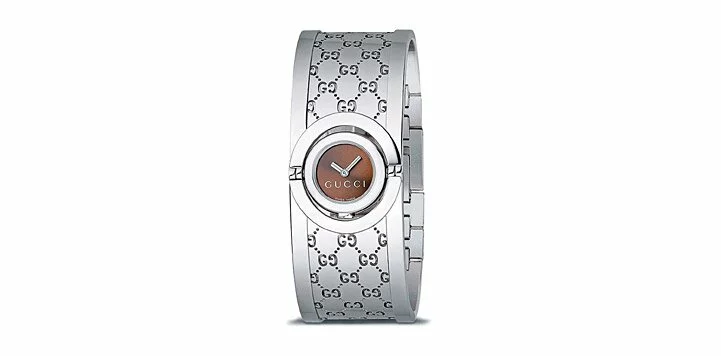 A little more than a hundred years of Gucci's history is defined by success, failure, corporate raiding, scandal, makeover and now ineffaceable fashion icons. Rooted in tradition, Guccio Gucci opened his first saddlery shop in Florence, Italy in 1921 that primarily stored leather goods. His style was influenced by the Royals and the Nobility in London during his professional stint there. The brand has made some significant style statements, especially since the entry of Tom Ford as its creative officer in 1994. For quite some years now, entrepreneurs and celebrities swear by Gucci for its designs have evolved to take on a more daring avatar in the recent times. The logo of the brand has gone through a flourishing history and now has reinvented itself as the precious facing double G, merged into a circle, inverted and abstracted – a desirable symbol of status that stands for high glamour and a contemporary style. The House of Gucci has given the world of fashion three timeless trends to its truest sense. The Jackie O bag in the late 50s that takes its name from former First Lady Jacqueline Kennedy is an iconic creation and instantly recognizable with its blunt edges and push lock closure. The Flora scarf which was designed to be a gift from Roberto Gucci to the Princess Grace of Monaco became an instant success with the royals and is still desired by connoisseurs of fashion today. The bamboo handled bag which was first created in 1947 by softening the shoots of bamboo and attaching it to a bag through metal loops became a legendary piece of art that has found itself a sought-after position on runways and fashion magazines. The brand now operates under two labels, Gucci Now and Gucci Forever, making everything from shoes to accessories, perfumes, jewellery, watches and more.
We Love: New Jackie bag, Women's Twirl Watch
Prada
Prada - the brand implies style and luxury, bespoke handbags and extraordinary shoes. The label was started by Mario Prada in 1913, when he began to design and sell handbags, shoes, trunks and suitcases through his boutiques in Milan. In 1978, his granddaughter, Miuccua Prada took over and the rest is history. Though she had no professional background in fashion, her sense of style was distinctive. Prada is known for its waterproof handbags since 1970, which was made out of a nylon fabric famously known as Pocone. The classic Prada handbag which became an overnight sensation in the 80s was simple and sleek, made out of black nylon. In a time when designs capitalized on design aspects that were sexy, Prada came up with pieces sporting clean lines, luxurious fabrics and basic colours and hence in the late 80s its first prêt-a-porter collection took the fashion world by storm. In the 90s Miuccia established the affordable MiuMiu line which targeted the younger crowd. Flowing cuts and earthy colours set the label apart, although the classic appearance of brand Prada was still maintained. Miuccia has been named as one of thirty most powerful women in Europe by The Wall Street Journal. From great runway shows to embracing the bodies of actresses such as Uma Thurman and Cameron Diaz, Miuccia Prada has converted her grandfather's fraught leather business into an empire, reining the world of fashion.
We Love: Fairy Bag, Hobo bag
Christian Dior
Think of rounded shoulders, a clinched waist and a full skirt, the New Look that celebrated femininity in all its glory created by designer Christian Dior comes to mind. In a time when clothing was dominated by military and civilian styles, Dior brought in not just a new look but a new outlook. He established his fashion house in 1946 with the help of textile magnet Marcel Boussac. The affluence in his designs was starkly different from the dark style that had set in post-war Europe and he helped nurture Parisians' inherent need to be fashionable. The Dior label dictated the fashion front of the world with its classic suits, ballerina skirts and the trademark H, A and Y lines that dominated the early 50s. From furs, stockings, ties, perfumes to bags and apparels, all his lines were manufactured in the regional centres across the world, propagating his brand name rapidly globally. After his death, Yves Saint Laurent, Dior's assistant of four years took over as Chief Designer. Since Saint Laurent, designers like Marc Bohan, Gianfranco Ferre and John Galliano have taken the brand places.
Today the house of Christian Dior belongs to group LVMH and still manages to make bold appearances on runways, keeping its USP intact.
We Love: J'adore perfume, Over shine sunglasses
Salvatore Ferragamo
Credit for cage and wedge heels that we idolize today goes to none other than Ferragamo, a humble shoemaker who migrated to the US from Italy to achieve his American dream. In California, Ferragamo worked at the assembly lines of shoe factories and his career took off when he began a shoe repair shop in Hollywood, which is where he earned his name "shoemaker to the stars". He fashioned and handcrafted female footwear for the stage of cinema and its red carpet actresses. The Roman sandals that he crafted for Cecil de Mille movies made him a legendary designer over a period of time. His shoes are not just known for their style and imagination but they were also extremely practical in terms of comfort. After his death, his wife and children expanded the business by launching readymade apparels. Ferragamos may not have the all too desired red soles like Loubies but the shoes are a class apart for their style, elegance and a good sense of vintage appeal.
We Love: Elegant Vara Dark Red Pumps, Incanto Dream perfume

Versace
For Gianni Versace, his mother was his first teacher – she taught him his first cut and then to make clothes in her tailor shop she ran to support the family. Though he started his career as a fabric buyer, he soon moved to Milan where he created his first prêt-a-porter collection and shortly opened his first boutique in Milan's Via della Spiga. Versace pushed the boundaries of fashion with its distinctive cuts, vibrant prints and unconventional materials which beautifully incorporated high art and contemporary culture in fashion. The supermodel phenomenon began when Versace sent all the top models down the runway for his Fall/Winter collection in 1992. From designing stage costumes for Elton John's world tour to the famous safety pin dress worn by Elizabeth Hurley at Four Weddings and a Funeral premiere, Versace has taken the sartorial world by storm with his unique appeal. The enigmatic Medusa head that makes the logo of Versace is ubiquitous in the realm of fashion and the brand now has extended itself to creating everything from apparels to eyewear, perfumes, jewellery, watches, mobile phones and even home décor collection.
We Love: Versace for H&M Silk Dresses, Red Jeans Perfume
Burberry
With its trademark red, black and camel check, Burberry has become a must have fashion brand across the world. The brand has quickly evolved from an old fashioned status symbol to being chic and youthful in recent years. Making the trend of trench coats a cult, the brand today has a line of perfumes, shoes, bikinis and bags. The brand was founded by Thomas Burberry in Hampshire town of Basingstoke in 1856. He invented the breathable, waterproof fabric called gabardine and its success paved the way for his first store in London. Burberry's gabardine Macs were also worn by Humphrey Bogart in Casablanca, Audrey Hepburn in Breakfast at Tiffany's and Peter Sellers in The Pink Panther. The brand built itself on an image of 'Britishness' and it extends to all areas of the brand today. Owing to the brand's long and rich history, attention to quality and luxury at every level of creation and production, Burberry is the chosen brand for many across all ages.
We Love: Honey Buckingham Trench coat, Summer Perfume (Limited Edition)
Fendi
If you look at American pop culture influence, Fendi is one of the commonly mentioned brands in rap songs along with Gucci and LV. First established in Italy in 1925 as a small leather shop, Fendi is one of the most prominent brands in the history of fashion, especially after the family discovered Karl Lagerfeld and gave him his first opportunity. Apart from ready to wear collection, Fendi is known for its iconic bag collection like the spy bag and the baguette. The brand is also responsible for making fur fashionable by inventing new ways of working with fur, tanning, dyeing and treating, taking previously unused skins and turned them into fashionable garments. The brand's accessories are found on the arms of many stars and signature bags like buckled B-bag and embellished bucket bag are in such high demand sometimes creating long waitlists.
We Love: Zucca Baguette Bag, Forever Small Zip Top Bag