If you are high on fashion yet short on time, a capsule wardrobe is your go-to style solution this season. Mix and match with stunning results and make heads turn every time you step out. By Iona Chatterjee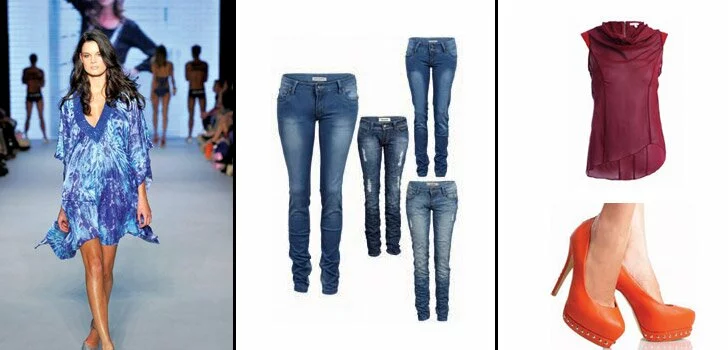 Most of us live life in the fast lane. Attending meetings, visiting clients, giving presentations, and having corporate lunches take up the day; come night and it is time to let our hair down and party hard or spend a quiet evening at the cinema with our trusted band of buddies. A well chosen capsule wardrobe can solve your style woes and help you transform effortlessly from a no-nonsense professional to a cool diva in a matter of minutes.
Capsule wardrobe is a term coined by leading stylists and designers to refer to a few foundation pieces of clothing that can be paired up with almost anything to achieve the perfect look. Every season, the fashion industry is refreshed with diverse trends that are exciting and experimental. You cannot allow yourself to be a fashion victim by adopting these trends blindly. Capsule wardrobe calls for pickiness. You have to be choosy about the outfits you select. Be aware of the trends, but follow only those that suit your personality and lifestyle. Treat your wardrobe like a beautiful collection. Don't just go for the expensive buys; be a smart shopper. And if you find it daunting to put the look together on your own, here are a few tips to help you along:
Stick to the basics:
Great fashion is all about effortless dressing. Feel-good dressing should be a fashion experience that is simple, yet beyond the ordinary. If the changing fashion trends intimidate you, follow the basic rules. It requires the right fashion attitude. When in doubt, do a quick check. You don't need a fashion guru to set things right for you but there is no harm in consulting one if you feel like it. The tips given by experts will always stand you in good stead in the world of fashion.
Know you body:
Good styling is completely dependent on your personality and body type and no one knows you better than you. Be completely honest with yourself. Pick outfits that compliment your body. Experimentation can be sometimes fun but never go overboard with the accessorising. According to fashion designer Sakshee Pradhan, "Please understand that when it comes to styling, less is more. Keep it simple and chic."
Wardrobe Essentials:
The crux of capsule wardrobe is building up a stylish collection which revolves around a few wardrobe essentials. Since you may wear or carry these staples regularly, it is wise to invest in branded merchandise for long lasting results.
The following are must haves in your closet:
White linen shirt: Pairs with almost any kind of skirts, trousers, denims and hot pants

 
 

LBD (little black dress): We all know what a lethal weapon this Chanel discovery can be at soirees (thanks Coco)

 
 

Khaki pants: This goes great with classic shirts, funky tees and cardigans in jewel tones

 
 

Pumps: Stilettos are great for a ball dance perhaps, but for daily wear go for a cosy pair or two of pumps in colours which complement or contrast your wardrobe

 
 

Statement bag: A woman's world is in her handbag. Go for a large sized quality handbag in which your things can fit in snugly without giving the impression that the bag can pop open at any time. Hide a clutch in the bag for eventful evenings. Whip it out if you are going directly to a date night from the boardroom

 
 
Well-fitted denims: Need we elaborate on the utilities of this one? And the best part: the more worn out they, the better
 
 

Casual jacket: Nothing spells boho chic than a structured jacket. Invest in a couple in colours like tan and beige, and pass many a winter in fashionable comfort.

 
 

Creativity is key: Capsule does not mean boring. If you are comfortable and if you can afford it, try moving beyond the conventional styles and sport something unique and creative. Add a few of the following to your wardrobe.

 
 

| | |
| --- | --- |
| | Opt for upper-body enhancers like shaped tops with open necklines. Stay away from hugging tees or billowy blouses. The right pants are extremely crucial. Try the slim fit cuts. |
|   |   |
| | To make your legs appear extra-long, go for jumpsuits with belted waists. Add a long shrug for a retro touch. |
|   |   |
| | Maxi dresses are cool and chic. If you are not comfortable about displaying your legs for public scrutiny, these long dresses come to the rescue. Floral prints work best for maxi dresses. Be careful of the volume. Opt for the sleek ones to avoid looking like a tent. |
|   |   |
| | Pleated pants may look quiet frumpy unless teamed with a fitted top that helps in balancing the extra volume. Wear a jacket for a more casual look. |
|   |   |
| | "Scarves are hot this season. You can wear them in the conventional way draped around your neck, or add some funk by wearing it as a bandana, headband or even a turban. Scarves in fun prints can also be tied as a bow on your tote or handbag, or as a belt around your jeans or skirt," suggests Sakshee. |
|   |   |
| | Free flowing dresses or kaftans, tunics and sheer tops are perfect for this season. High waist skirts have made a major comeback when paired with a loose fitted shirt. |
|   |   |
|   |   |