Contrary to stereotypical beliefs, our hands and feet are one of the most noticed parts of our body. Yet most of us feel a tad reluctant to take care of our limbs preferring instead to cover up rough hands, thickened cuticles and cracked feet. Your limbs enhance your aura and charm. Then why leave them uncared for? By Sherley
Tending to daily beauty requirements is predominantly about hair care, body massage and facials. Often pedicures and manicures are indulged in just as an afterthought once a year. Hands and feet are often the least cared for by a majority of us – our limbs are the unfortunate victims of a mind block that prevents us from spending on these areas that, according to most of us, is the least noticed. If only that were true! Think hard- what is visible predominantly when you flaunt your favourite sleeveless dress? Chapped, dry, flaky elbows would definitely not add to the beauty of your hands or the dress. It is the same with your cracked heels: they tend to take away so much from the appeal of your new stilettos.
Here are a few homemade remedies, the ingredients for which are readily available in your kitchens, saving you the hassles and the expenses of going for dear treatments.
Crème de la crème
Malai or cream, available in every house, is the best moisturizer for extremely dry hands, and its application barely takes time. Here is what you do to make the best of malai.
a) Boil milked when cooled forms a layer of cream on top. Remove and apply this cream in circular motion all over your hands and wash it away after five minutes. The results are instantaneous: soft and supple hands. If you cannot stand the 'milky' smell just add few drops of rose water.
b) Follow the above step but now add some sugar to the malai. Massage this gently all over your hands and wash off after 5 minutes - Viola! You just got yourself a hand exfoliation done.
c) Taking it a notch higher, this time with malai add sugar, a few drops of milk and some powdered oats. Mix all ingredients together and gently apply all over your hands and feet. Massage till it begins to dry and leave it for 15-20 minutes. Wash it off with warm water and apply a moisturizer. A soothing pack for your hands and feet, this treatment helps you pamper your feet and fight off dry cuticles. You can make your own moisturiser by mixing equal portions of curd, milk or cream and lemon and apply for 20 minutes and wash off.
Oil and Jelly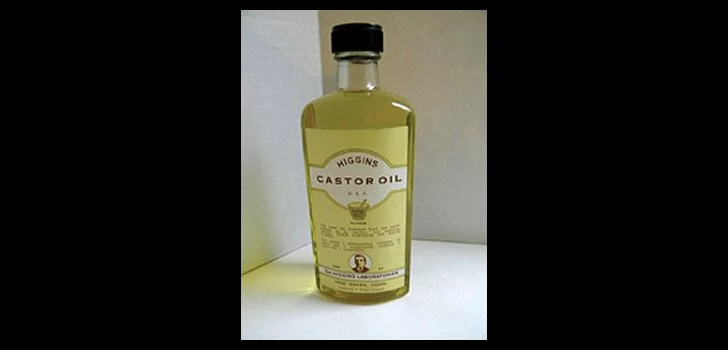 Castor oil is good not just for your hair or thickening eyebrows. It works wonders on excessively dry feet too. Take a generous amount of castor oil and apply it all over your feet. Castor oil helps tremendously in repairing cracked heels too. But beware! Castor oil is too thick and has a strong odour. It is best to use the oil at night. Wear thick dark coloured socks and sleep it off. If applying during daytime wrap your feet with cling film for deep penetration and sit it off for half an hour to an hour. Follow this for a week and ensure while bathing you rub off the dead skin with a pumice stone.
Petroleum jelly is an excellent pack too for fighting dry cracked feet. Follow the same method of application as you would with castor oil. Ensure you use a dark coloured socks to prevent soiling your bed sheet.
Lemon Aid
Next time you squeeze out a lemon do not throw away the peel. Use the lemon peel to exfoliate your hands and feet. Dip the lemon jacket in some coconut or olive oil and again over some sugar. Gently massage it in circular motion all over your hands especially elbows, and feet. Rub it for 5-10 minutes. Wash off and moisturize with cream or oil. For those troublesome hideously cracked elbows deep moisturize them with melted butter. Massage the butter over the elbows and cover with cling film and keep it for an hour before washing off.
Make a paste of salt, sugar, lemon juice and olive or almond oil in equal proportions. Apply it all over your hands and feet. Wash away after ten minutes only with warm water in gentle circular motion. A moisturizing pack as well as exfoliate, this home remedy is another wonder pack for chapped hands and feet.
Professional touch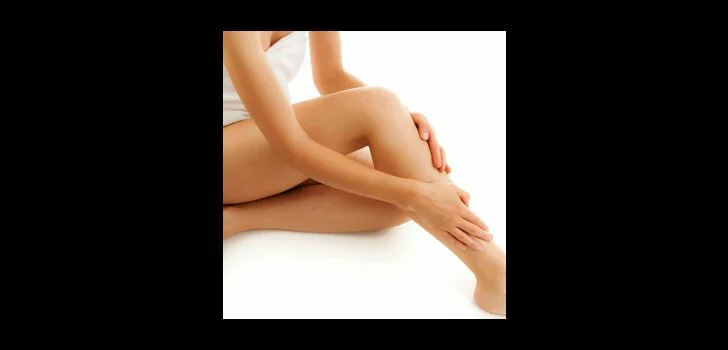 Besides the regular manicure and pedicure packages, salons offer exfoliation and massages followed by packs and once in a while you do need this professional touch.
1) Paraffin treatment till date remains the best service offered for dry hands and feet. Paraffin wax is melted and your feet and hands are covered with the wax and cling film or foil paper for the moisturizer to penetrate deep into your skin. Some salons dip your hands and feet in the paraffin bath for twofold results. The heat from the paraffin helps absorb the moisturizers and promote healthier looking skin.
2) Salons also offer deep oil conditioning for hands and feet using a combination of rich oils like almond, jojoba, grape seed and olive oil. The treatment calls for a 10 minute soak in the oil followed by an extensive massage for deeper penetration.
3) Body butter wraps usually used for the whole body have been successful with hands and feet too. Massages with packs rich in avocado butter, Shea butter and coconut butter have shown deeper penetration and yielded silky soft hands and feet.
Caring for your hands and legs is a repeat process but not a difficult one. Whether you prefer homemade treatments or regular visits to the salon, pampering your hands and feet is essential not only to make them feel petal soft and look ethereally beautiful but also to keep them healthy.

Moisturising mani-pedi
While opting for a manicure pedicure service, ask your beauty expert for a moisturizing one. The basic procedure remains the same but the products used are a little different. This calls for soaking the feet and hands in mineral water infused with ingredients like peppermint, lavender etc. that help loosen the accumulated dead skin. This soak works extremely well for people with severe callous build up or hardened cuticle.
Footnotes
| | |
| --- | --- |
| | Apart from hereditary factors, dry skin is mostly the result of changing weather and poor diet. Summer or winter, regular use of sun protection otion is extremely important to prevent drying, excessive tanning and wrinkles. Ensure your diet is rich in Vitamins A, B, C, D and E, calcium and zinc. |
| | If you spend a lot of time in water - ensure you constantly moisturize. A neglected cuticle can cause pain that could become unbearable due to excessive dryness. Ensure your moisturizer is aloe vera or beeswax based and rich in Vitamin-E. Shea butter based creams also are excellent moisturizers for dry hands and feet. |