A dash of shocking pink, a blur of abstract forms and a haze of fluid patterns – runways across the country are a haze of volatile revelry and colourful sophistication as couture takes a creative turn. While the ramps are ablaze with a burst of multiple hues and weird shapes, it's high time that your home, like your wardrobe, reflects not just your personality but also a fragment of the season's raging fashion formulas.
Stylish sofas to pieces of modern art and even those occasional conversation starters in quirky forms, home décor isn't just about drab shades (think black, white, brown and gray) anymore. While colours like orange and pink with different textures are gaining acceptance, there's nothing like giving your home a touch of whacky elegance. No, we're not talking about loud pieces or garish colours or embarrassingly obnoxious patterns. We take a look at five of the season's hottest trends on the runways and show you how to translate them into elements style to match your interiors, escalating the status of your abode to the super-stylish zone.
Runway rage: Bold and flamboyant
Couture basics:
Let's face it! Deep within every woman is a little girl yearning to unleash those candy floss pinks and sunbeam yellows in a spell of creativity. But, rules of design have a tendency to veer towards the sober brown and beige shades. Now, individual expressions ensure that vivid hues and motifs are creating a stylish impact.
Designer dope:
Think bold and you'd immediately conjure glitzy creations of Satya Paul, Shane and Falguni Peacock to the legendary Yves Saint Laurent who made a flashy statement by the brilliant use of shocking shades from bubble gum pink to gaudy orange and vamp red.
Haute homes:
Bold colours are no longer restricted to fabrics but have now crept into our living spaces. Think bright orange or red and even purple walls contrasted beautifully with cream or white complete with motifs and textured patterns. If you are hesitant about changing your walls, go for intense colours in your furnishings. Change those curtains into bright shades of yellow or crimson, throw in a couple of bling-bling cushions in dark hues like electric blue or silver and you can even add a touch of metallic glory with rusty tones of copper and bronze.
Dramatic Décor:
While playing with bold colours or patters, it is perfectly alright to let your imagination run riot. But then, remember, the laws of balance should be kept in mind. Contrasting bold shades with stark simplicity would even out the impact, leaving a pleasant aftereffect.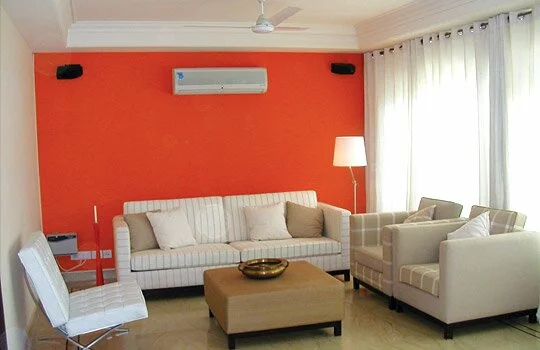 Runway rage: Structures and contours
Couture basics:
Structure and contours are strongest cornerstones of fashion's foundations. Severe shoulders to those balloon bottoms and curved forms – structures are now sharply defined with bleak lines and stern arcs. Now, clothing has become structured with a decided emphasis providing enormous scope to create more enticing forms and play with different shapes and outlines.
Designer dope:
Designers like Rohit Bal, Narendra Kumar, Abraham and Thakore are known for their bulbous structures, curvy contours and sharp lines. Internationally, Christian Dior creations are accentuated with sharply defined albeit whacky outlines.
Haute homes:
Like fashion, structure has been a key concept in interiors as well. Be it a simple center table or a lamp shade or a mirror – everything is clearly defined with a concrete structure. But the only difference is that the lines are now sharper and the forms, quirkier. Abstract figures and weird contours are now creating a furor with their imaginative presence, adding a touch of pizzazz to your interiors. You can experiment with whacky lampshades to elaborately crafted mirrors and oddly contoured vases in a splash of colours, patterns and textures.
Dramatic Décor:
Speaking about the unusual, we mean those select few pieces which are extraordinary and can be a source of attraction. But, filling up a room with weird shaped elements would mar the effect with its jarring unreality. Go easy and more importantly, be very choosy and aesthetically grounded, picking only those pieces which can add a touch of creative elegance to your home.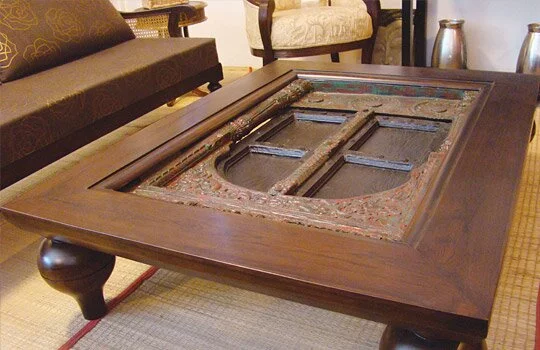 Runway rage: Graphic prints, globalization and the 'desi' element
Couture basics:
Graphic prints are the zenith of runway style. On one side, the World is going crazy over graphic prints on fabrics while a desi flavour has percolated across the globe, enticing with its unmistakable aura of exotica. Sanskrit scripts to the depiction of Gods and Goddesses on clothes to bags and accessories speak volumes about the trend. Vividly graphic pictures (ranging from very flowery to super gory and everything in between) on t-shirts and tunics can tell your story and showcase a slice of your personality.
Designer dope:
Graphic prints and Indian elements have always inspired designers across diverse cultural barriers. Designers like Rehane, Manish Arora and Bombay Electric have explored global trends right from Turkish themes to oriental and African prints. Hermes Birkin recently witnessed models in Indian wear sporting their latest collection of bags while Dolce and Gabbana play around with mystic elements in their designs.
Haute homes:
Every house has a depiction of Buddha, Lord Ganesha or Goddess Lakshmi expressed in assorted and innovative forms. In fact, this trend offers colossal opportunity to explore and express your sentiments. But, this season, the hottest trends are from the land of wild passions and untamed beauty – Africa! Conversation starters like African sculptures, stone-encrusted center pieces and vases with its feral intensity are quite a rage. From candle stands with Krishna prints to graphic arts on the walls to cushions bedazzled with motorcycles or vases with intricate, oriental display or even those classic Buddha figurines, these graphic overtures are here to stay!
Dramatic Décor:
While choosing graphic prints, pick those patterns which reflect your personality. If you wish to display your quirky sides, go in for prints like Elvis Presley to Che Guevara or Madonna or even Barack Obama, if it pleases you and falls in with the design scheme of things. Elevate the drama quotient by using conversation starters like Oriental vases or African sculptures or even desi pieces placed at strategic locations to not just catch the eye but also serve its primary purpose, of starting a stream of conversation.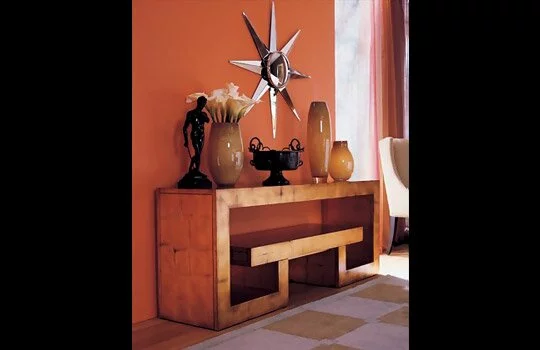 Runway rage: Black and white
Couture basics:
Some trends are timeless and they are in vogue practically all the time, cutting across generations. Black and white is one combination which would never be ruled out. These basic colours offer numerous possibilities in terms of design and aesthetics. Moreover, black and white symbolize the two drastic extremes and encompass a whole spectrum of colours within their bandwidth. Runways, every season, have at least a few creations dedicated to this evergreen trend which is more of a couture reality. And, you can never go wrong with a black and white design. Period.
Designer dope:
Every designer's favourite muse is the black and white theme. Right from Raghavendra Rathore and Wendell Rodricks to Tarun Tahiliani, Ritu Beri, Abu Jani and Sandeep Khosla recreate the white and black magic on the ramp, time and again. Armani and Tom Ford have taken elegance to a different level with their classic creations in these two timeless shades.
Haute homes:
Black and white can be transformed in a million ways and these two basic shades have the ability to look refreshingly new with every avatar. A simple elegance is a result of using black and white balanced evenly with bursts of colour. If you are scared to experiment, then black and white is your safest bet! Right from curtains to bed spreads to accessories – you can use these two versatile shades to create a sophisticated impact.
Dramatic Décor:
While using black and white, let your creativity flow. Think polka dots, stripes, checks, geometric prints and flowery motifs. The central theme can be black and white with accessories in selected shades to add a touch of pizzazz. Or, you can effectively use black and white in a monochromatic setting to create that style statement.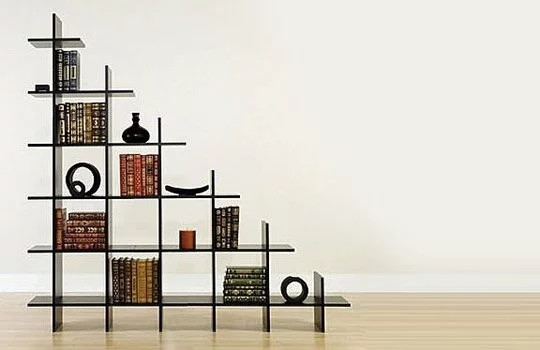 Runway rage: The abstract maze
Couture basics:
Chaotic patterns and obscured forms – the abstract and intangible have always captured our imagination with their mysticism. In fashion, right from geometric shapes to concentric circles to rectangular mazes and parallel lines never fail to create a lasting impression. The abstract gives a break of fantasy, creating a highly dramatic effect. And, the bold use of colour and shapes accentuates this style instantly to the super glamourous level.
Designer dope: Abstract fashion designs are the ultimate expressions of creativity. Not only international brands like DKNY and Versace have been inspired by the mysticism but also many other designers like Rocky S, Rahul Khanna and Rohit Gandhi. Renowned designer Alexander McQueen cast a spell with his abstract styles.
Haute homes:
In terms of design, the abstract speaks for itself, making a solid statement with its outrageous themes. Abstract themes can jazz up those dreary corners with an explosion of unique eccentricity. Artifacts with classic or hazy themes, textured patterns on walls and strange motifs are a sure shot way to achieve this style. Furniture can be your claim to abstract fame with their singular outlines and unusual designs. Paintings or art instantly spell intellectual elegance.
Dramatic Décor:
Modern art pieces in simple frames can take your home into the abstract level without too much effort. But, ensure that you choose only those pieces which are authentic and are a personal favourite. This means that reproductions of Ravi Varma and The Remembrants are absolute no-nos. Give newer artists a chance and you might find a piece you would really, really love. Abstract themes work best either as a large, single piece serving as a center of attraction or in clusters placed at corners to accentuate your interiors.