Your hair is your crowning glory and needs careful tending post your salon visits too and hence homemade hair packs are essential and much in demand
By Sherley
Hair trends always keep changing. Most of the treatments – curls, straightening, re-bonding, hair streaking, highlighting, global colouring, call for repeat hair maintenance to prevent hair damage and fall and hair packs fit the role admirably. These hair packs are easy to make, with ingredients easily available at home, and go the extra mile in caring for your hair and providing increased nourishment.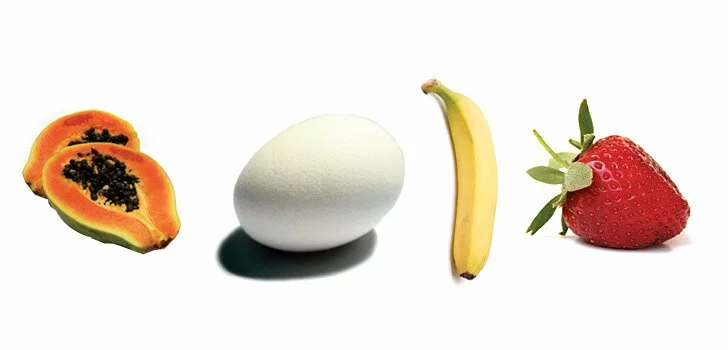 For hair nourishment

1) Soak 50 gm of fenugreek seed in water overnight and grind it to a fine paste the following day. To the paste add 1 tbsp of curd, 1 tsp of lemon juice and 1 tbsp of olive oil and mix well. Add the paste to your hair covering root to tip and let it stay for an hour before washing off.
2) Egg is a storehouse of protein and you are well aware of its nutritional benefits. For oily hair it is best suggested you use the albumen (egg white) which comprises of bacteria eating enzymes and cuts away dirt and grime, removing excess oil. For dry hair, the egg yolk can be applied throughout the entire hair length as it is rich in protein. For normal hair the whole egg is recommended. If you are worried about the odour just add a drop of lavender oil or a tsp of lime juice to cut the 'egg'y smell.
3) Ripe papaya does not bring shine just to your face but also to your hair. In a blending jar add one cup of papaya without seed and 1 cup of curd and make a smooth paste. Apply it all over your hair from root to tip. The papaya not just adds to the lustre of your hair but along with curd also repairs split ends. Though extremely damaged hair or split ends would require trimming, this pack will prevent further splitting of hair.
Shine and Conditioning
1) Banana, that king of happy molecules, is not just a mood enhancing fruit. Banana can add enormous amount of conditioning and shine to your lifeless hair. Overly ripe bananas might not be appealing to eat but they sure make for an excellent hair pack. Mash two bananas and to it add half a cup of thick curd, an egg and olive oil (you could use almond or any herbal hair oil). Depending on the length of your hair you could increase the quantity. This would be a runny pack hence a shower cap is recommended post application to avoid dripping. Leave it on for 30-40 minutes and wash away with a mild shampoo and conditioner if you like.
2) Overly ripe strawberries too might not be good for your smoothies but they are an extremely good antioxidant for your hair. One egg yolk blended well with ripe strawberries and olive oil make for an excellent conditioning and detox for your hair. The mixture should be well blended to get a smooth consistency and applied all over your hair for 20 minutes. Wash it off, followed by shampooing and conditioning if you like.
Postpone greying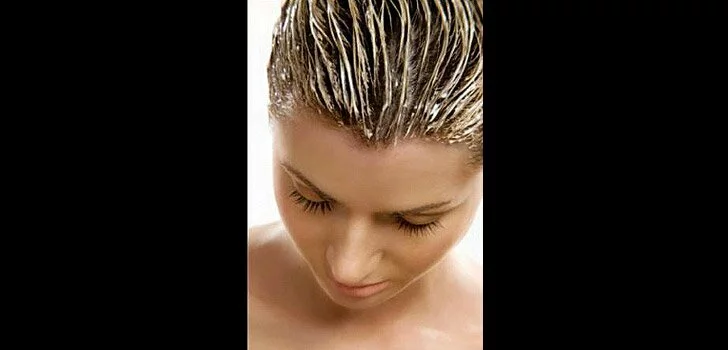 1) Many embrace grey hair and convince themselves that it is a sign of wisdom; however, for a majority of women grey hair is a nightmare. While greying cannot be stopped it certainly can be delayed. Soak a handful of curry leaves in coconut oil along with fenugreek seeds. Let this oil mixture sit aside for a week. Take a portion of the oil (1/4 cup) add a stick of ratanjyot to it. Leave it overnight. In another bowl soak some curry leaves overnight in water. The next day discard the water from curry leaves and the ratanjyot from the oil which would have turned red. Grind the curry leaves with the oil to a fine paste. Apply it all over the hair and let it stay for half an hour to an hour. Wash with mild shampoo and rinse away with diluted lemon juice. Use the pack at least once a week. It keeps your natural hair colour well intact and also prevents hair fall.
2) Henna conditioning is renowned and this pack can be used for hair conditioning or adding colour to your hair. Soak henna in an iron bowl over night with a good quality of brewed tea instead of water. The following day add to the soaking powder a teaspoon of either of the oils – olive, coconut, jojoba, tea tree – and half a teaspoon of lemon. You could further add a cup of curd or one beaten egg to the paste. Mix well and apply. You could add a tablespoon of coffee powder in case you would like to add a colour tint and leave the pack for an hour. If the pack is used for conditioning purpose only, then coffee powder is not mandatory and you could wash it away after half an hour.
3) Take equal portions of tea tree oil, almond oil, coconut oil, castor oil and lavender oil. Make a concoction and store in a bottle. Take two tablespoon of fenugreek seeds and chana (Bengal gram) dal and soak it overnight. Grind to a fine paste and to it add the oil mixture. Apply it root to tip on your hair. Wash off after 20 minutes and finish with a vinegar and water mixed rinse. You could use jojoba oil and lemon oil into the oil mixture too. Repeat this once a fortnight to boost hair growth tremendously and to lower greying.
4) Cleopatra often soaked herself in milk to retain the honey dew softness of her skin. Milk does just the same for your hair too. Massage raw milk mixed with a tsp of honey on your hair and let it stay for 20-30 minutes. You could add the coconut cream from tender green coconut to the milk mixture and make it a hair growth booster pack as well as a nourishing pack.
Attack Dandruff
1) With dandruff shampoos stacked on store racks a majority of us have opted for the easy way out. Not long back a mixture of rita, shikakai and amla powder were mixed together and applied on hair to reduce dandruff. The pack being a bit messy was reduced in usage. However it is an excellent treatment pack for dandruff. This homemade pack if used with hibiscus paste brings shine to the hair. Apply it over the hair and wash away after 30 minutes; follow it religiously once a week.
2) Scoop out fresh aloe vera gel from the leaves and mix with a tsp of lime juice and apply on your hair for 15-20 minutes. This no sweat pack is extremely good to clear dandruff and cool your head.
3) Beetroot juice mixed with lemon juice and egg is another ancient and an excellent homemade pack to fight dandruff.
4) Curd, lemon juice, beet juice, fenugreek paste are standalone masks that can be individually applied without any additions to clear dandruff. These time-tested packs are very good for your hair. In case of dry hair avoid lime juice.
A word of caution
Though natural and herbal, not every hair pack might suit your hair type, hence analyse the problem specific to your hair first and prepare the packs accordingly. Be it professional or home care besides the hair maintenance regime, a balanced diet and adequate fluid intake are extremely crucial for beautiful and healthy hair.