Sun, sand and sea – if you thought Maldives was just about these things, think again. A thousand Robinson Crusoe Islands, dazzling underwater corals and breathtakingly blue lagoons make a holidaying in Maldives a truly magical experience. Situated near the equator, to the Southwest of Sri Lanka Maldives is comprised of 1190 coral islands forming an archipelago of 26 major atolls in the Indian Ocean. Generally warm and humid, the sun shines in Maldives generally all year through.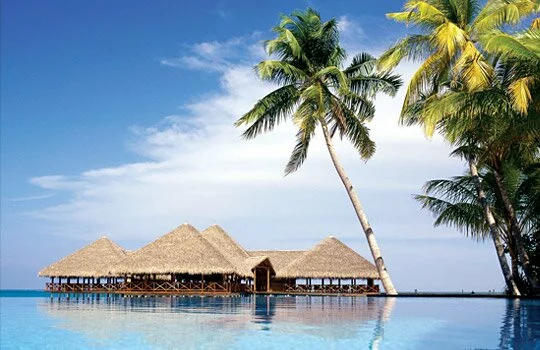 How to get there
You could fly down to Male, the capital of Maldives and plan your trip around the islands from there. No prior visa is required to enter the Republic of Maldives. Based on the immigration requirements, entry, along with a free 30 day visa is granted to visitors on arrival. Internally, Maldives offers its tourists a variety of transportation options – boats, sea planes (air taxis) and private yachts. While the boats are the Maldivian equivalent of cars; planes and private yachts are normally reserved for tourist use. Internal airlines in Maldives are Maldivian Air Taxi and Trans Maldivian Airways which shuttle passengers between Male and other islands in Maldives.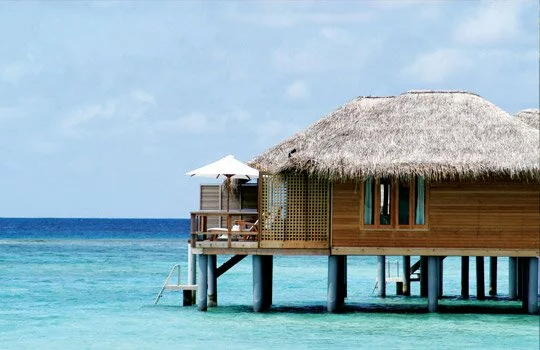 Where to stay
If you are a beach person, then you can stay at any of the beach resorts that dot the coast of Maldives. Alternatively you could stay in what is known as a cruise boat, or a house boat. Barutheela, one of the well known cruise boats in Maldives, offers apart from accommodation services, a host of other facilities like sun deck, fishing, night diving etc. Other well known cruise boats in Maldives are Carpe Diem, Finolhu and The Maldivian Romance.
If you are looking for luxury, Maldives certainly does have plenty to offer. Soneva Fushi Resort on Kunfunadhoo in Baa Atoll is one of Maldives' up-market retreats. Coca Island is an ultra chic resort with stilted boat rooms and a blissful spa set on its own sand ringed islet. For a truly relaxing experience, head out to the Soneva Gili and Six Senses Spa which is a short boat ride from Male International Airport. Heighten your spa experience with the Maldivian sand massage which this resort offers.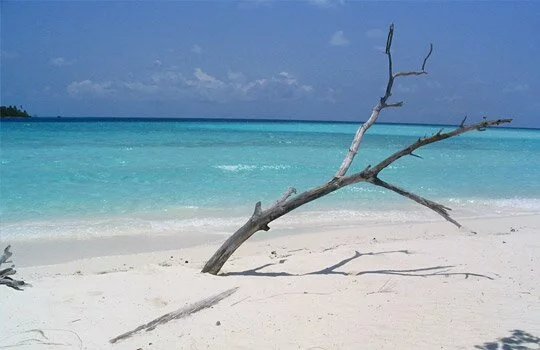 Must See Must Do

Dive Safari
Scuba Diving is one of the major activities here. The atolls are mainly coral reefs, which are considerably further away from any major landmass. Discover the treasures beneath the sea as Maldives is well known for its psychedelic colours and abundance of underwater sea life - an endless source of fascination for divers and snorkelers.

Underwater Photography
One of the best places to shoot underwater fish, Maldives is truly a photographer's delight. For some rare shots of colourful fish and corals; dive into the 'thilas' or shoals in the atolls. The conditions in these shoals are often favorable for photographers to patiently frame their shots. The UW cameras are normally available for rent at most of the dive schools in Maldives.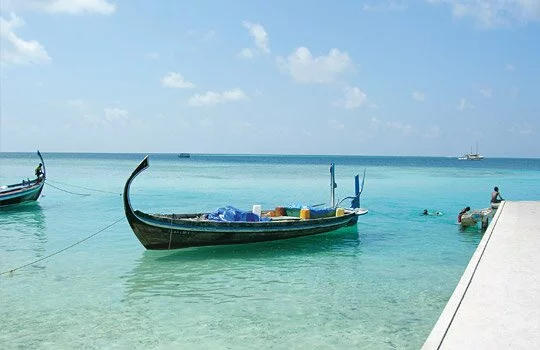 Snorkeling
Want to explore the underwater world? Snorkeling over the shallow reefs of the islands is an ideal way to do so. Most of the resorts would definitely offer snorkeling gear for rent. Resorts also offer with accommodation, snorkeling packages or excursions (as they are called), which we suggest, you should make full use of in order to truly experience the diversity of marine life in Maldives.

Surfing
When there are the waves and the wind, can surfing be far behind? While most of the popular surf breaks are in Male' Atoll, grab your surf board and head out to the eastern side of North Male' Atoll for some excellent breaks. The best season for surfing would be between the months of May to October.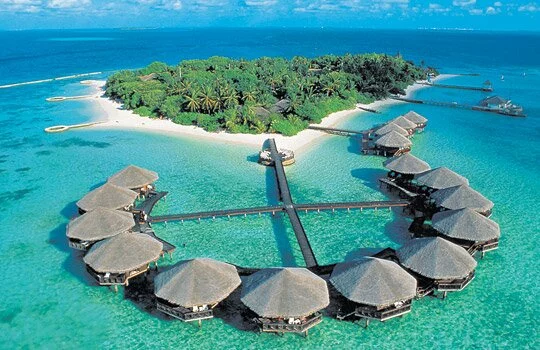 Night Fishing
The livelihood of Maldivians, fishing is a popular activity among the tourists too. Night fishing is immensely popular among most fishing enthusiasts. Here, a boat anchors at one of the reefs just before sunset and the lines are tethered with hooks and sinkers and dropped overboard from both sides of the boat. What makes night fishing exciting is that these fishing expeditions normally provide the best of catch. Even if you don't happen to catch any fish, we guarantee that just lying in the fishing boat under the starry sky would be a truly enjoyable experience.