The New Year is here and its time to shake up things at home and experiment. We looked at what vibrant designers had in mind and picked out a collage of different ideas that can give your living space a whole new look without making expensive renovations.
1.
Add Drama
A good film or a good piece of art has that surprise element which keeps people intrigued. Bring in the fireworks with a sudden splash of colour, play it up with contrasts. If your décor is predominantly black and white tones, red can do the magic!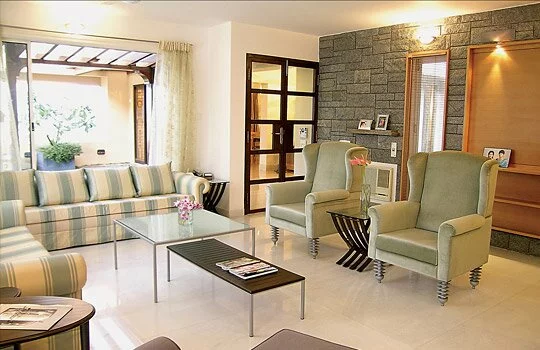 2.
Throw Some Light
The way you light your room will transform the mood. Instead of direct lights, switch to recessed lights in areas like the bedrooms and entertainment rooms as this will bring in a sense of coziness and relaxation. For those looking for some drama, choose LED lights that wash your space with millions of colours that you can change anyway you like.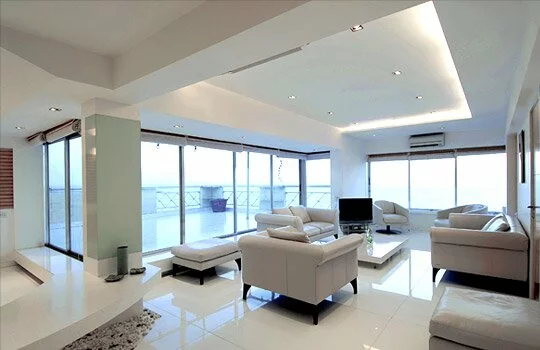 3.
Art Attack
Shruti of Ashvita Art Gallery says, "Every living space requires a visual break or aesthetic design to liven the space. Fine art is a perfect way to liven up any space as it provides a window into another space, be it abstract, realistic or photographic. Sculptures act as great space dividers as well as provide for three-dimensional aesthetics.
The other great advantage of decorating a living space with fine art is that it allows for conversation and shows off the owner's taste for fine things. It is also an investment as apposed to other decorative objects. Remember to choose art objects that appeal to you"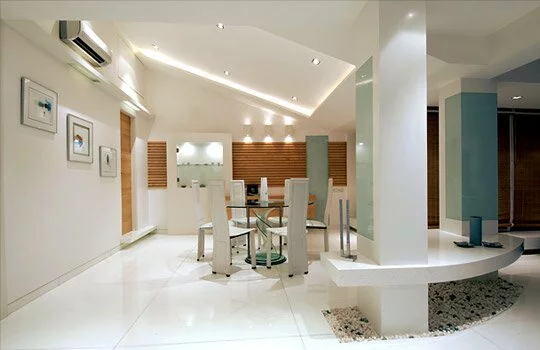 4.
Change a Wall
This is a great trick that gives any room a facelift with minimum effort. Simply paint one wall in a dramatically different colour from the rest. Dress it up with texture, designer wallpapers or murals or you can even make it a personal collection of memories by displaying photographs you cherish.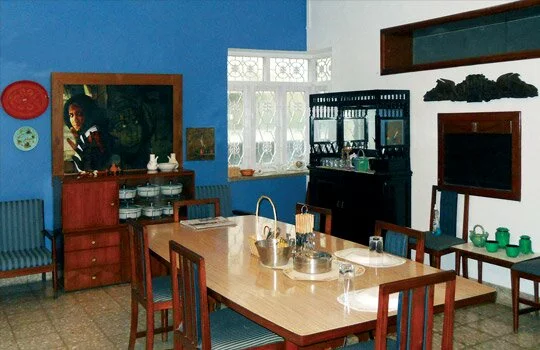 5.
The Lap of Luxury
A touch of luxury can make you feel like you are in a palace. Dazzle with exclusivity and glamour by adding elements in luxurious fabrics like silks, leather and satin among others of its ilk. An expensive artifact placed at a focal point can also achieve this effect.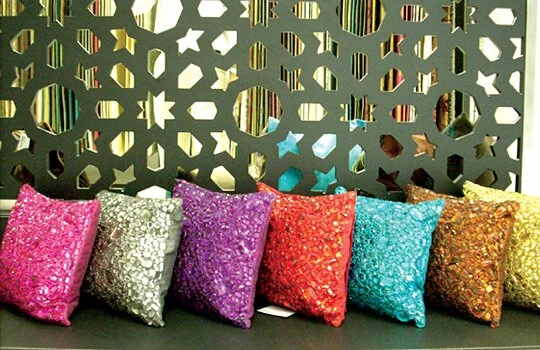 6.
Mirror Your Feelings
A wall with full-length mirrors can make a small room look bigger. A decorative mirror creates an aura of sophistication and liveliness to any space as it reflects light. This is an evergreen tip that works with any kind of design.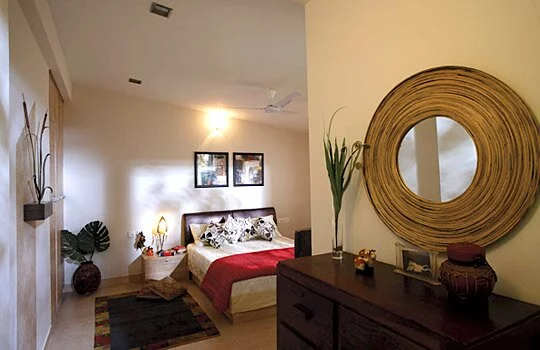 7.
Stimulate all 5 senses
Vijay Bargotra who established Faceliift, a company dedicated to rejuvenating homes says that, "Good design must stimulate all our five senses, so make sure your home has something to satisfy each one. Use colour and visual beauty to appeal to the eye, pot pourri and candles to stimulate smell and texture in the form of carpets, wall texturing or artifacts to appeal to the touch. To stimulate your sense of hearing, add sound in the form of a bell, chimes or a small cascade of water and for the taste, a basket of fruits. Bringing in the feel-good factor and a positive energy to the house is important".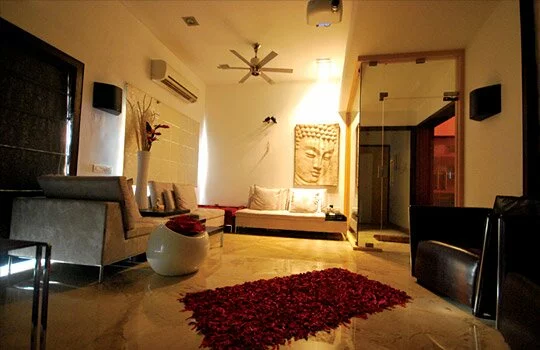 8.
Change the soft furnishings
Changing your soft furnishings like curtains, cushion covers, bed linen can instantly redefine the look of your space. Experiment with colours you have never tried before. Try your hand at the art of co-ordinates; use striped fabric with floral print, plains with stripes – get the contrasting picture?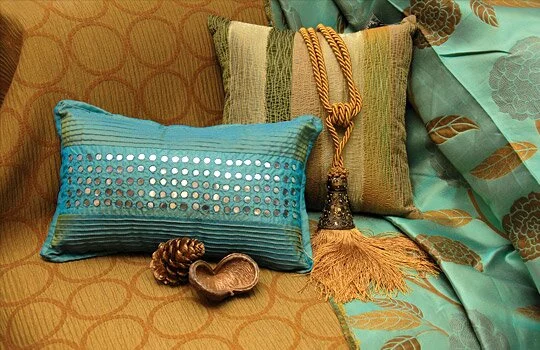 9.
Water Beauties
Water is always a soothing element and can transform the way a space is experienced. Whether it's a small table fountain, an indoor cascade or a pool, the sound of running water refreshes the mind. An aquarium with colourful fish would be a perfect addition too.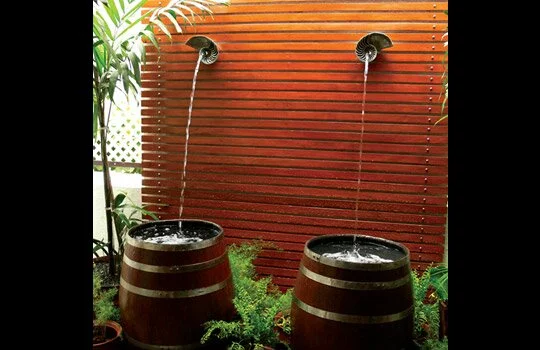 10.
Go Green
Indoor plants bring in a sense of liveliness into your room. You can choose from lush green money plants to the elaborate potted palms and feel close to nature. Decorative planters make these as artistic as any sculpture.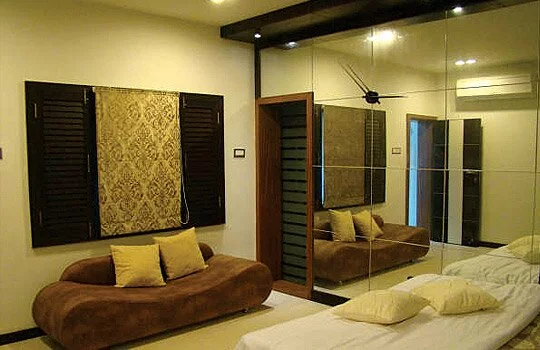 11.
Be Natural
Vijay Bargotra also believes firmly that, "It's important to use natural materials in the house. There are natural veneers which are cheaper but they have no life. Natural materials like marble, stone, slate and sandstone radiate positive energy". Besides that, natural products are unique in their pattern.
12.
Cut the Clutter
This sounds like a very obvious tip, but when it comes to most homes, a lot of us are hoarders. We preserve a lot of things in the hope that we will use it some day, but all this ends up as clutter that destroys the look of the home. Just get rid of all that clutter and your home will look and feel different.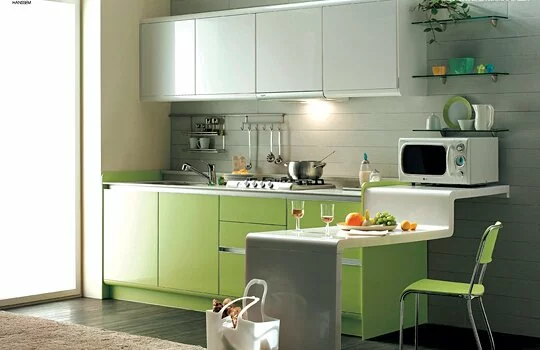 13.
Dress up your Doorway
The entry to your home should be a source of pride. If you can, opt for a decorative wooden door or a wooden door embellished with a metal design. Yalis decking doorways look classy if your home is ethnic, if not choose contemporary chimes. Make sure you have an interesting name board; you can opt for the formal ones or fun ones in terracotta.