An Oriental touch gives your home a classical look since it mirrors the journey of one of the oldest civilizations in the world. Oriental designs have variations in terms of being rich and simple, subtle and stunning. They offer a wide range of colour combination, thus it is considered highly versatile. By Janani Sampath

Oriental designs and trends have made their presence felt in many walks of life. And, their mark on interior designs is inevitable, given their wide range of features. Largely, what makes Oriental designs click is their vast mixture of ideas from Japan to the relatively understated themes of Korea.

Oriental themes offer a wide palette of unique interior decoration styles and garden designs, whether it is the use of Feng Shui techniques in the house, or Zen gardens in the courtyards and terrace. Exploring the Asian culture has been a long followed practice, though many have started to opt for them, consciously, just recently.
The most popular themes inspired by Oriental designing are:
Japanese fountains: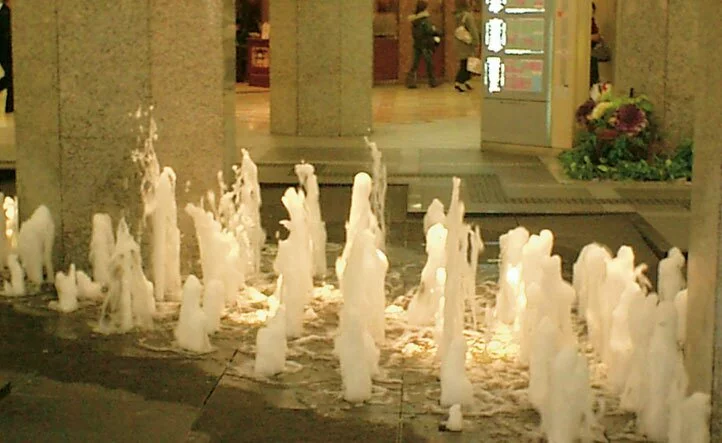 Much in contrast with the huge fountains from the west, Japanese fountains are usually complemented with bamboo fencing and water cascading to a smaller height. They are easy to set up and can be done with basic materials, with easy operating instructions to follow. These fountains can be placed indoors and according to Feng Shui beliefs, they bring positive energy into your homes.
Zen Gardens:
Zen gardens or dry gardens are Japanese style gardens that involve very little greenery and mostly pebbles and stones of different variety. Interior and landscape designer P Premkumar explains, "Zen gardens with bonsai plants and pebbles of different types are most sought after by many of my clients, both corporate and individuals. These gardens look attractive and are easy to maintain. I suggest to my clients that they use their terrace space for this because there is no worry regarding their maintenance. The conventional gardens carry the risk of leakage, in case something goes wrong with watering arrangement. However Zen gardens, being dry, can be managed with just a few pebbles and plants here and there. They are easy to install and most suitable for smaller spaces."
Feng Shui themes: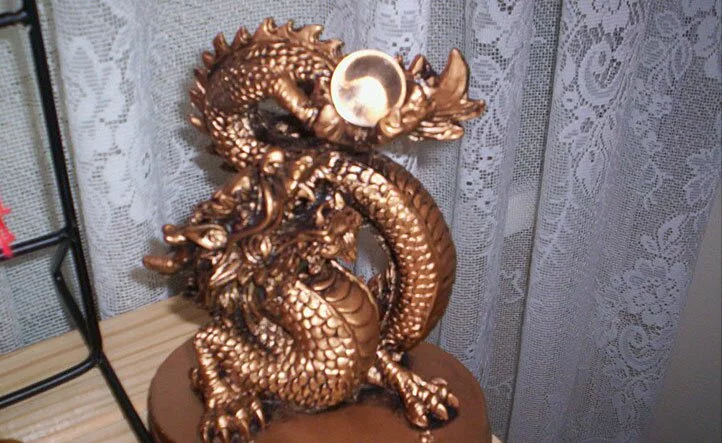 Feng Shui practice was pioneered in China, centuries ago. Feng Shui, which literally translates into wind-water in English, is an ancient system of aesthetics that has several schools of thoughts. The process of Feng Shui involves assessing a person's date of birth, and using an accurate Chinese compass for determining the position of positive and negative energy in the house or office. Aligning Yin and Yang (energy flows) in a house, office or building vis-à-vis the five elements of Feng Shui (water, wood, fire, earth/soil, metal)) is an integral part of the technique.Kashmira Daruwalla, who runs 'Hide Out' a Feng-Shui boutique in Prince Plaza, Egmore, Chennai, says the system is a huge hit among people from all walks of life. "I often use Flying Star school of Feng for my clients, though there are many techniques involved. The system is time-dimensional and it can be used to assess problems relating to health, wealth and relationships. Some Feng Shui items are Phoenix bird, dragon turtles, wind chimes and laughing Buddha. These are extensively used in homes and nowadays even offices choose Feng Shui articles," says Kashmira.
Feng Shui fountains are in great demand too since water is often associated with harmony. Suriya Prakash. M, an architect with Adirus Labs, says that many of his clients have a penchant for Feng Shui fountains. He says, "Many believe that the fountains and chimes have a major role to play to ensure harmony in homes. They have started to merge it with interior designing."
Furnishings:
From Shell black chairs to China cloud stools, the furniture designs consists of heavy, ornate Chinese designs to bring the ancient look to your drawing rooms. Reclining chairs and Chinese tables too add panache to the living space, blending with the existing designs. There is a wide variety of chests, drawers and magazine stands and cabinets to choose from the Oriental collection that are available in various price range.
Furnishings can also include silky fabrics coupled with monotone wooden work blend well. Similarly, wood items can be elaborately carved with Chinese or Japanese patterns and lacquer work. Shoji screens on bamboo, or lattice of wood from Japan also adds subtle style to your home. The screens have side doors, conserving the space occupied by swinging doors. You can also add a touch of Indonesian and Thai look by placing Rattan and teak work.
Flooring
:
You have a choice to make between bamboo and hardwood, when you decide on the flooring. Complementing the flooring type are the rugs and carpets that are available in various patterns and designs. A phoenix bird or dragon on elaborate reds is typically Chinese. While lighter variants and less bright tones are more often Japanese or Thai.
Accessories
:
The most popular accessory from the east is chinaware in various designs and shapes. Porcelain also rules the roost when it comes to deciding smaller but utility oriented accessories like ash trays and vases, and decorative items. While Chinese designs bring antiquity, Japanese and Korean work in the form of wall hangings are exotica, whether it is the richness of the Ming dynasty, or ivory statuary. Use of black wicker works or heavy wall hangings of copper or wooden with appropriate lighting can make the difference. Japanese pottery has dominant shade of greens and gold.
Chinese and Japanese lamps add style in abundance with their distinct shape and materials used. Some popular designs are the drum table lamp; wood and washi lamps, the short Japanese lamps; Shanghai fabric lamp and Shinto lamps; Bali shades and pagoda shaped lamps; porcelain and crystal lamps.
The common concepts behind Asian design:
Though they blend well, without looking conspicuous, there are distinctive features to each country's design.
Chinese
Their artwork and creations can be distinguished if there are bright colours involved in them. Another stand-out feature is the use of dragons and famous landscapes from China. Another trademark element in both upholstery and wood work is the use of dark wood.
Japanese
Japanese designs use green and grays, black and whites rampantly in their work. They are lot more subtle and sleek, when compared with other Asian designs. The other feature being Imari varieties of Asian porcelain and bamboo mats as coverings.
Korean
Korean designs predominantly involve Tansu and brass work. Befittingly, Korea is supposed to be the melting pot of Asian designs. This is clearly evident in their unique designs that showcase the rich heritage of the country.
Thailand
Another important contributor in Oriental design world, Thailand's designs can be identified with the use of celadon pottery and gold-leaf statuary. Rattan furniture can be attributed to Thailand.