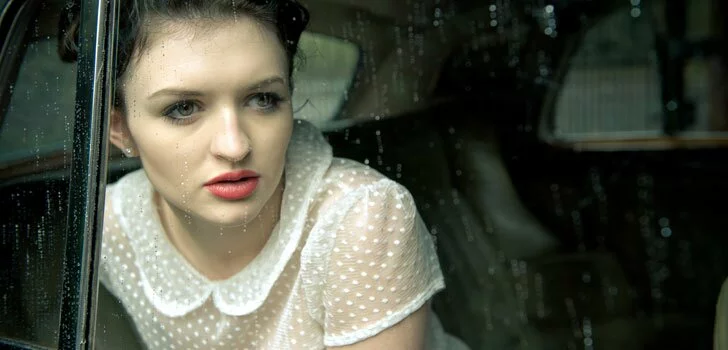 Although monsoons provide much-needed relief from the scorching heat, it brings along with it humidity which is the main culprit for all your hair problems. Sail through all the sticky hair woes and enjoy the monsoon with lustrous hair with some extra care. By Anitha Ramachandran
It is a nightmare when you lose around 200 strands per day. During the rainy season, this figure gets augmented by 30% since a change in weather has a direct impact on your hair. Your lovely tresses are at their weakest when they are damp. Here is a grooming guide to lovely locks this monsoon.
-Avoid combing your hair harshly. Use a soft brush or a wide-toothed comb to detangle wet hair. Remember not to tie your hair when it is damp as it is the common gateway to all fungal infections.
-Set aside your irons and styling machines during this time of the year. Any kind of chemical treatment could have an adverse reaction on the hair as rain water leads to severe damages. Experts also warn that usage of excessive hair gels and artificial perming could lead to permanent hair damage. However, a hair protection mousse used before styling could protect your luscious locks from excess heat.
-While external products such as shampoos and conditioners are a must to keep the hair and scalp healthy, a balanced diet containing hair friendly nutrients is paramount. Since the hair is made of protein, a generous portion of green leafy vegetables, eggs, tofu, meat, nuts and coconut water should find place in your diet. A low protein diet can make the hair weak and brittle and can even result in loss of hair colour. Also, keep yourself hydrated by drinking a lot of water and fresh juices.
-Dry hair is something no girl would tolerate and during the monsoons, the hair becomes extremely dry and frizzy. An oily scalp and roughness are also common during this time of the year. To win back the lustrous look, rinse your hair at least 2-3 times a week. Nothing like a hot oil massage or hair masks to moisturize your hair. Use a mild shampoo and a leave in conditioner to lock in the moisture.
-Humidity takes a toll on the scalp in the form of itchiness and dandruff. To avoid flakes of dandruff, use an effective anti-dandruff shampoo, apart from oiling your hair and keeping it moist. To avoid dandruff menace, cut down on styling products as they further aggravate the problem by attracting dirt.
-Experts suggest that going for a shorter haircut during the monsoons makes it easy to maintain. Now is the time for you to experiment with pixie and bob haircuts, which also gives your face a bold and stylish profile.