Blessed with a classical past and known to be the cradle of Western culture, Greece does promise a once in a lifetime experience to anyone who warrants it a visit. The archetypal European culture and architecture, scenic beauty of the Grecian landscape, the Mediterranean charm of its islands and beautiful beaches – Greece has all this and more to offer. Located at the southeast end of Europe, it is the southernmost country of the Balkan Peninsula; Greece is best visited during the months of May, June, September and October. The weather during these months is just ideal for a perfect holiday.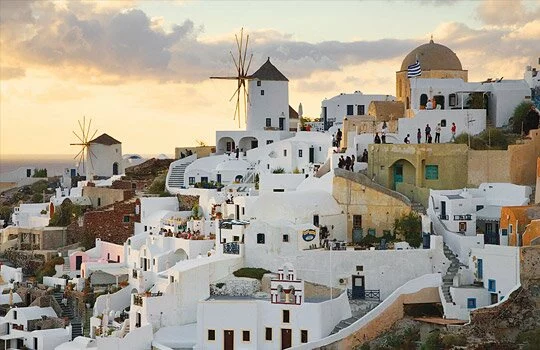 Getting to Greece
Ideally speaking, it would be just wonderful to sail into one of the many ports that dot the Grecian coastline. For those of you who cannot stand the sea, you could fly into Greece. The new Eleftherios Venizelos airport outside Athens receives the bulk of international flights. All major European airlines fly to Greece on a regular basis. The adventurous can even drive down to Greece from Italy or Turkey.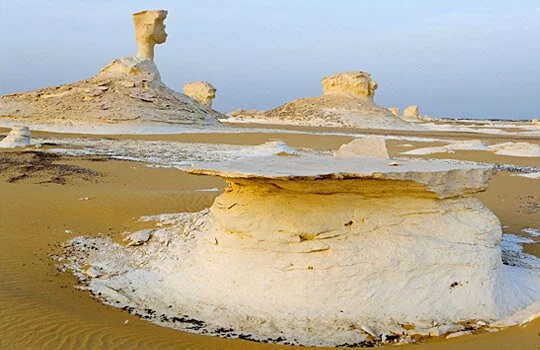 Where to stay
Based on the amenities they offer, hotels in Greece are rated either as LUX (Luxury) or A, B, C, D and E with A being obviously the best hotels. Staying in Greece really depends on which city you are heading out to. If in Santorini, you absolutely have to live in the traditional villages that dot the region. Fira, Oia, Kamari – take your pick for a relaxing holiday with spectacular views and excellent food as an added bonus. Staying in Athens and looking for luxury? Head out to the Marriott Hotels at Athens. Prices vary from season to season. For a really good deal and for invaluable advice on where to stay, we suggest you consult one of the local travel agents in your town.






Must See Must Do





Camping


If you are an outdoorsy kind of a person who loves spending a night under the stars with the gentle sea breeze lulling you to sleep, then camping should definitely feature on your travel plans. There are plenty of organized camping grounds in Greece where you can pitch a tent, park your mobile home, or just snuggle in your sleeping bag. They are usually near the best beaches at their location, and most offer running water, showers, and toilets.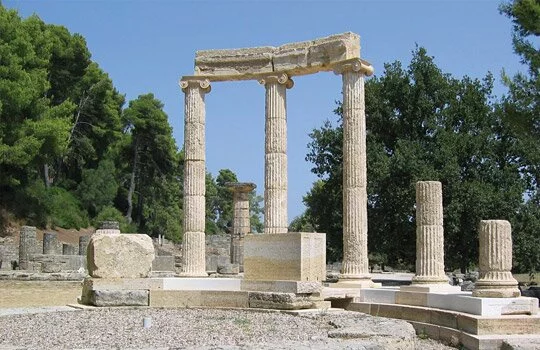 At Athena (Athens)


From the Acropolis to the Parliament building at Syntagma Square, the Roman monuments and a dozen amphitheatres, Athens certainly does offer it all on an interesting palate. While in Greece, indulge in a Do-It-Yourself walking tour, which allows you to explore Greece – your way. Be it shopping at the local flea markets (a treasure-trove of inexpensive but beautiful antiques) or taking a stroll after dinner, Athens provides just the perfect ambience for a romantic couple to fall in love all over again.



Beach blitz


Greece is not just about ancient history. For those of you who have an affinity for beaches, Greece definitely is the place to be this summer. Isolated and secluded or luxurious, take your pick from the endless beaches that dot the coastline. Balos (Chania, Crete), Sarakiniko (Elafonisos Island, Peloponnese) and Navagio (Zakynthos) are voted the top 3 beaches in Greece.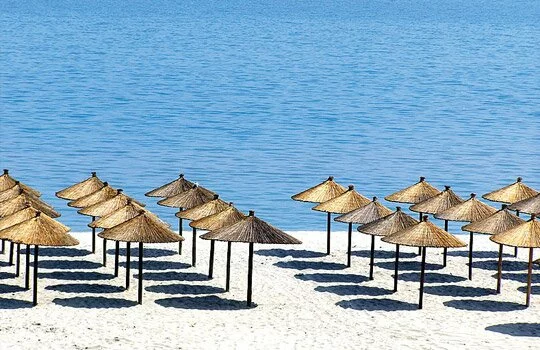 Temple of Apollo


Located at Bassai, the temple of Apollo doesn't fail to instill a sense of charm and intrigue in an adventurer's heart. An avant garde piece of architecture, this temple is not just a building of wonder but is rich in history too. If you love to discover things and have a passion for all things historic, head out to the Temple of Apollo at Bassai on a lazy afternoon.






Guided tour of Olympia


Greece is best experienced through guided tours – any tourist would tell you that. From Athens or Pygros, take a guided, historical tour. The location for the ancient Olympic Games, Olympia is not only home to ancient sprinting tracks and old stadiums, but also the Temple of Zeus, which once housed the idol of Lord Zeus, one of the seven wonders of the ancient worlds.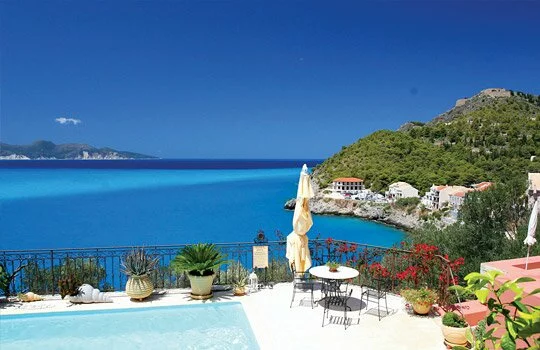 Go bird watching


Greece has 11 wetland areas that are of international importance, not to mention over 190 important areas for birds. Nestos Delta in Thrace and Prespa Lakes in Macedonia are the top places to bird watch in Greece. Rare species of turtle doves, peregrine falcons, magpies and red rumped swallows are known to inhibit the area. Be sure to grab your camera though. This is one experience you'd want to capture forever.