Does the regular cleaning only seem to create more room for more junk? Then, it's time you gave some serious thought to cutting out the clutter. And, the best way to begin is by identifying the key problem areas that suffer from the Chronic Clutter Disease. This month, we issue a few warning signs that not only help you get rid of the mess, but ensure that it stays out of your home, for good.
Beware. The clutter monster lurks in your own home, hiding in corners and crevices; creeping up on you when you least expect it, until it spirals out of control and you spend several back-breaking hours cleaning it all out. Keeping out the clutter is a far more simple process than having it cleared. And, we've made it easy for you to identify the vulnerable spots.
1.
Under the bed
This one tops the list. We've all shoved things under the bed at one time or another- luggage, clothes, newspapers. Under your bed is a dusty den of all things old, mouldy and unwanted. Granted that most of us live in small spaces, but it's time you dig out the clutter, toss out what you don't need; give away what you can and store the rest away in neatly labelled boxes.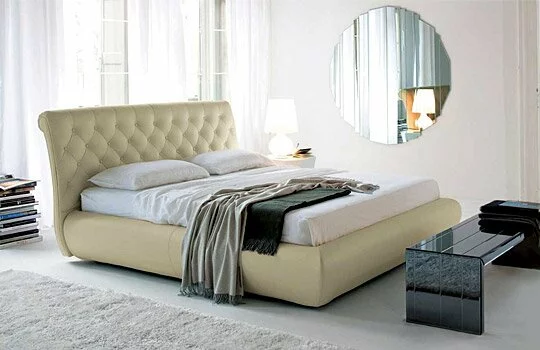 2.
The dressing table
When your beauty corner begins to look like a nightmare, you need to put on your cleaning gloves, get out that duster and get to work.
Fashion magazines that are gathering dust belong in a separate pile with the old newspapers. Old bottles of perfumes should be in the bin. And little jewellery boxes can go a long way in storing the odd trinkets. Keep your make-up kit clean, together and organised and your dressing table is sure to sparkle.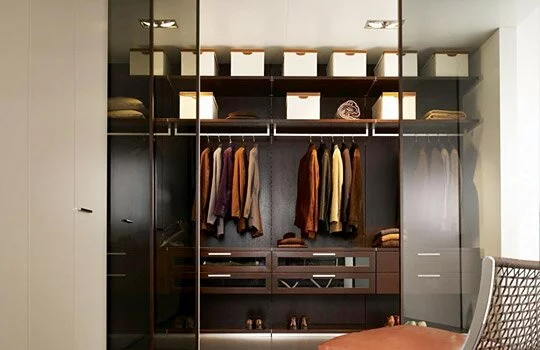 3.
The computer table
Reams of print outs strewn all over the table; wires entangling your feet; obscure little things you don't know where to put- the computer table always looks like it's about to explode.
Try recycling the print outs you don't need anymore and move the lesser-used files into the drawer. Even simple office trays are a great way to organise. You can also bunch 'n' tie the cables to give your workspace an instant facelift.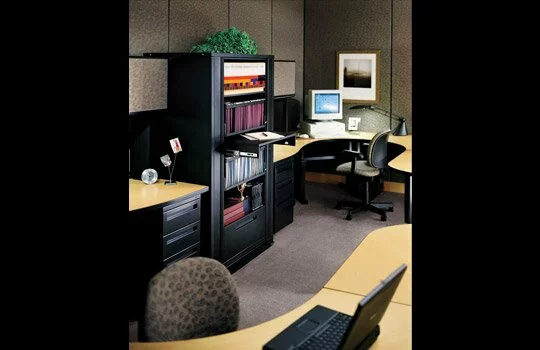 4.
Bathroom counters
A soft target for clutter, bathroom counters are also easy to tidy up. Neatly arranging your toothpaste, lotions, razors and other products in shower caddies provides more space around the counter. Discarding old toothbrushes and medicines that have overshot their expiry date; keeping a mini dustbin in the corner for the used dental floss, all add up to a spotlessly clean basin counter in minutes.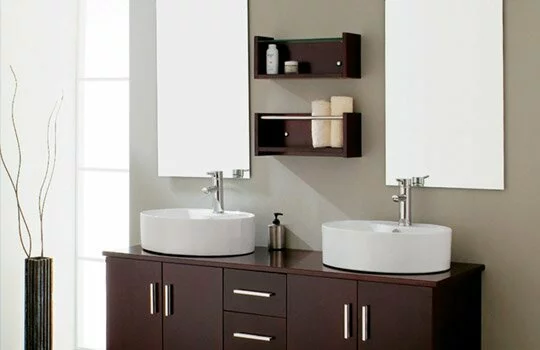 5.
The wardrobe
Is your wardrobe packed with clothes that are out-of-style or don't fit you anymore? Did you find something you don't remember buying or have no place to store your latest purchase? Or worse, does your wardrobe rain on you every time you open it? This is a monster waiting to be unleashed and the sooner you get started, the better. Stack, throw, donate. Watch out for this clutter prone zone.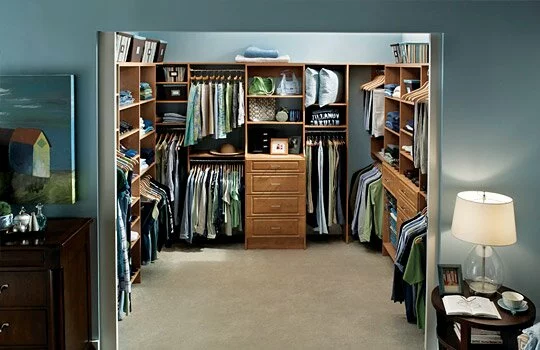 6.
Kitchen
If you don't need that melon scooper, pizza slicer or eggbeater every day, clear out a drawer and use it to house your kitchen tools and cookbooks. Create more space by moving your spice rack up on the wall. Also keep the top of your fridge clear as this place tends to attract the most clutter in your kitchen and is also not easy to clean on a daily basis.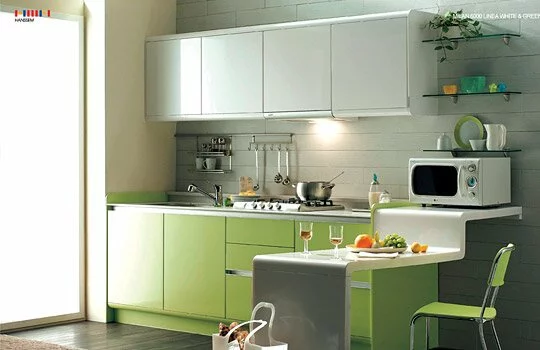 7.
Shoe closet
Storing tattered old shoes in the closet is fodder for the rats. Do away with the pairs you no longer wear. You also don't want dust to settle on your precious expensive black pumps. So, make it a habit to dust the racks at regular intervals to ensure that your shoe closet is not a hot bed of pests, fungus or foul odour.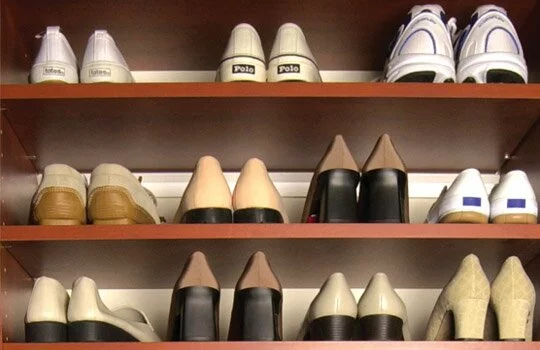 8.
Bookshelves
If you've got a personal library, it makes sense to keep it just as organised. Arrange your books in rows, alphabetically, so that they are easy to spot and pull out. Also be sure to keep the shelves free of dust. You don't want bookworms to eat away your favourite classics. Bookshelves also tend to attract several little objects of inconsequence. Direct these to the miscellany corner and not behind the bookends.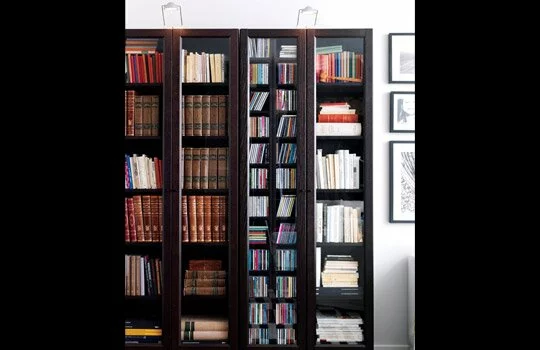 9.
Miscellany
The problem with this corner is that most often, there isn't one. And in case there is, it's seldom taken seriously. Bills, letters, keys- these are things that are either lost when needed or simply keep piling up. Have a separate corner for all things miscellaneous, and sort them out once a week. You'd be surprised at the difference it makes to a room.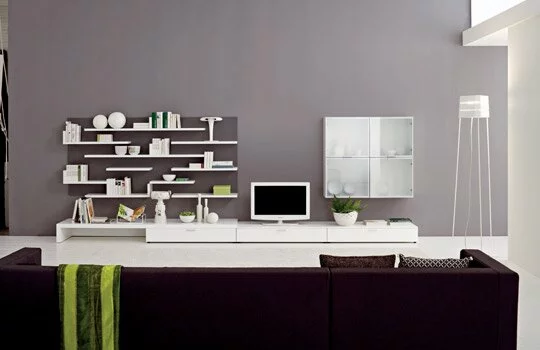 10.
DVD drawer
It's not uncommon to find the right DVD in the wrong case. Or worse, DVDs with no case at all. With a little extra effort, you could save valuable time finding the movie of your choice and view it scratch free. Organise your collection in pouches and keep your favourite movies clean, scratchproof and accessible, always.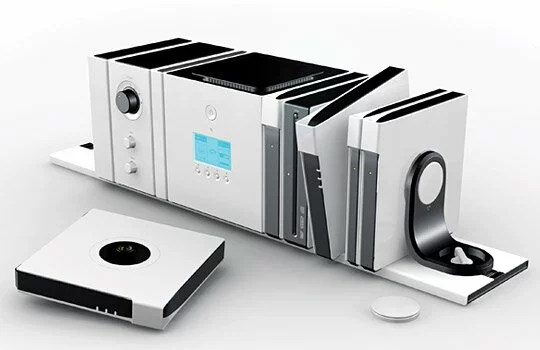 Clutter and clarity



Every home is an extension of one's personality and state-of-mind. And so, the ancient sciences of home architecture, Vastu Shastra and Feng Shui, place a strong emphasis on doing away with clutter.

Accumulating things that are not in use adds up to mess, which in turn disturbs the flow of pure energy to those parts of the house. Clearing out the junk not only creates more room in the home, it also has a positive impact on your mind.

Stagnation in life, obstructions, heaviness can all be dealt with to a great extent simply by de-cluttering your home and in effect, your life.

Even traditional Indian festivals, such as Bogi in the south, involves burning old, unused and non-working items in an effort to create a home that's warm, welcoming, clean and pleasant.