Whether they confess to it or not, most new brides find the prospects of cooking truly daunting. The burden of expectations coupled with a bad case of nerves makes even the best of them shy away from the kitchen. Renowned food columnist Sabita Radhakrishna shares 4 easy to make recipes to introduce the newlyweds to the joys of cooking and help them conquer hearts
Light Pulao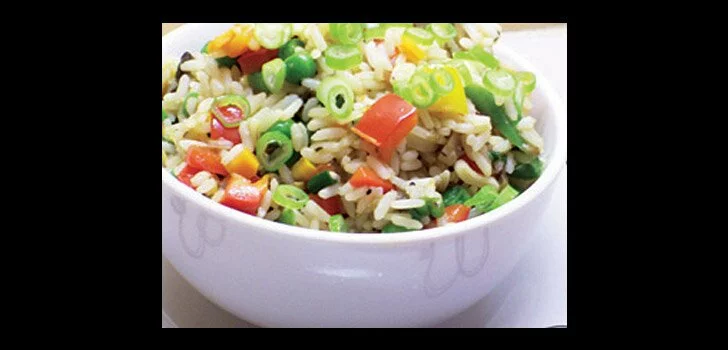 Ingredients
1 and ½ cup basmati rice

1 large onion, sliced

3 green chillies, halved lengthwise

For Tempering
3 tbsp ghee or oil

1 bay leaf

2 pieces of cinnamon

3 cloves

1 tsp ginger-garlic paste

1 small carrot, finely chopped

8 string beans, finely chopped

Salt to taste


For Garnish
10 cashew nuts

1 tsp ghee

1 tbsp chopped coriander

1 lime

Method
1. Wash the rice and set aside. Boil water in a large pan and add the rice. Test the rice from time to time; remove from stove when it is nearly cooked. Pour into a colander and let it rest till all the water drains out.

2. In a heavy pan, heat the ghee or oil, add bay leaf, whole spices and sauté. Add sliced onion and green chillies and fry till onions are transparent. Add the ginger garlic paste, and sauté for a couple of minutes. Add the chopped vegetables and sauté for a few minutes on high heat till they are cooked. Switch off the heat and reserve.

3. Extract juice from the lime. Add the rice to the pan and pour the lime juice over it, sauté gently till the vegetables are evenly distributed. Reduce the heat and cover the pan for a few minutes. Fry the cashew nuts in ghee and sprinkle over the pulao and garnish with chopped coriander leaves.

Cauliflower Kurma*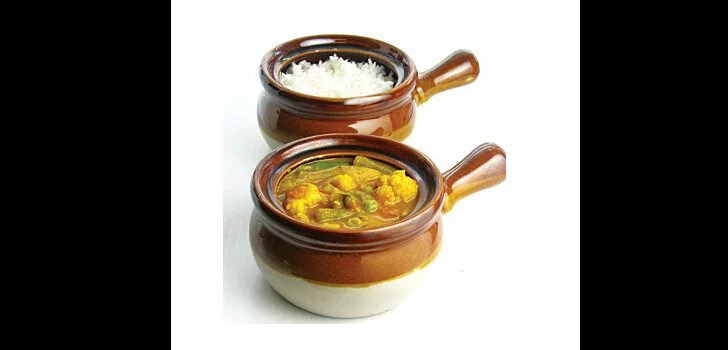 Ingredients
1 small cauliflower

1 medium size potato

A handful of peas (optional)

1 large onion

1 green chilli

2 tbsp oil

1" piece cinnamon

2 cloves

A few curry leaves



1 heaped tsp ginger-garlic paste (available commercially)

1 tsp chilli powder

1 tsp coriander powder

1 large tomato, chopped

2 tbsp curd

Salt to taste

200 ml coconut milk (commercially available)
Method
1. Prepare vegetables. Cut cauliflower into large flowerets, soak in hot water. Remove skin from potato and cut into 8 pieces. Slice onion. Slit the green chilli lengthwise.

2. Heat oil in a pressure cooker and throw in the whole spices, when they splutter add the curry leaves, onion and green chilli.

3. When the onions turn light brown, add ginger garlic paste, sauté for a minute and add chopped tomato and chilli-coriander powder. Sauté till the tomato becomes pulpy.

4. Mix in the curd, and add cauliflower, potato, peas and salt to taste.

5. Add coconut milk and pressure cook for 5 minutes.

*It teams well with light pulao or chapattis or rotis. You can substitute the cauliflower with chicken or mutton if you prefer a non vegetarian version.
Lemon Broccoli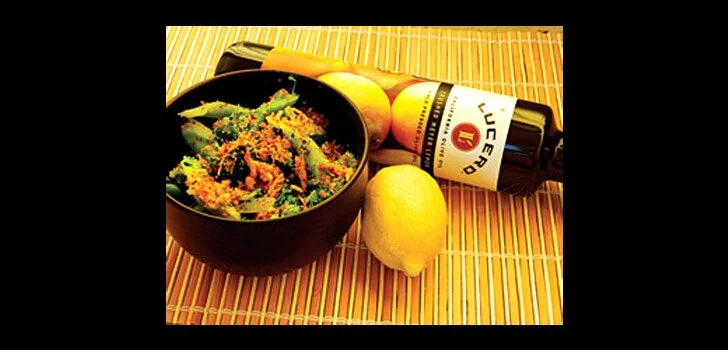 Ingredients
1 lime

¾ kg fresh broccoli

1 tbsp margarine or butter



¼ tsp pepper

Salt to taste
Method
1. Extract the juice from the lime which will be around 1 tbsp. Grate lime and set aside 1 tsp of rind.

2. Cut broccoli into flowerets and steam till tender crisp and apply butter evenly.

3. Toss the broccoli in lime, lime rind, salt and pepper and arrange in a salad bowl.

Pepper Chicken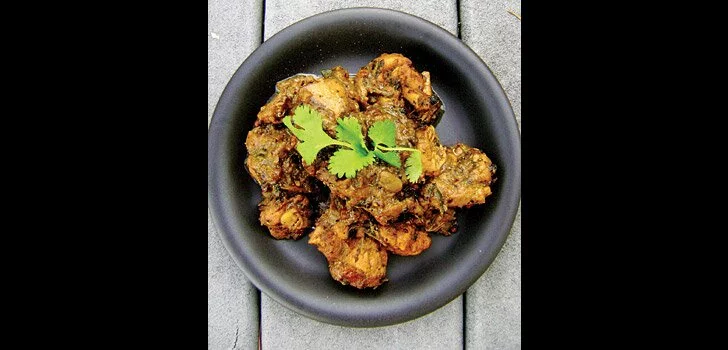 Ingredients
500 gm chicken

½ cup sour curd

Salt to taste

2 tbsp oil

1 medium onion, cut fine

1 tsp garlic paste



1 tsp ginger paste

1 tsp cumin powder

½ tsp garam masala

3 tsp freshly ground pepper

2 tbsp chopped coriander leaves
Method
1. Clean the chicken pieces; preferably use chicken legs and /or wings. Beat the curd with the salt and marinate the chicken in it for a minimum of 1 hour.

2. Heat the oil in a heavy kadai and brown the onions in it. Add the chicken pieces without the curd and fry till light brown. Add the ginger-garlic paste and cumin powder, garam masala and pepper and sauté for 2-3 minutes. Add the marinade of curd over the chicken, reduce heat and cover. Cook till soft.

3. Remove the lid and dry fry the chicken. Place on serving dish and sprinkle finely chopped coriander leaves as garnish.

*Pictures are for representative purposes only