From subtle highlights to shocking streaks, colouring your hair is a fun and painless way to express your individuality or to even just boost your confidence. Your hair is one of your most prominent physical characteristics – it is important that you nurture it.
Dyeing or colouring your hair is no longer a time consuming, messy project that has to be done over the sink from a packet. Restrictions are a thing of the past and you have so many options to choose from. Gone are the days when the colour palette on offer was black, red and blonde. The world is your oyster – from a glorious, rich chestnut to the more punk rock purple, use your hair to express yourself.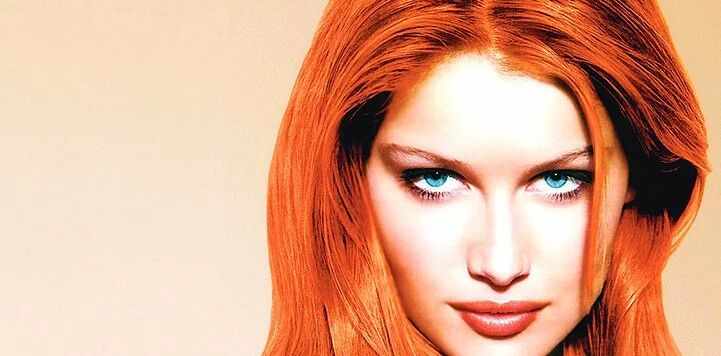 Much like getting a tattoo or even a piercing, this statement of your individuality requires proper care and treatment. A good shampoo and conditioner are a necessity rather than a preference to maintain not only your hair colour but its texture and health. Sunscreen is another oft dismissed concept that is important for your hair. Most people tend to believe that sunscreen is necessary only for the skin but with India's often boiling climate, sunscreen for the hair is a good investment.

There are some tried and tested salon techniques to maintain your hair colour. One of these is 'colour mono dose'. This hair cream is applied immediately after the hair colouring procedure is done and is used to maintain the colour and seal it in. There are several brands selling this kind of product on the market. It is specially designed to maintain the shade of colour in your hair. It nourishes the hair and revives it.

Why is sun protection so essential? When you go out into the sun, especially in this hot and humid weather, you tend to sweat and your cuticles open. When this happens, the colour in your hair – natural or artificial – bleaches out. This is also why the hair becomes lighter when you spend more time in the sun. Sunscreen for the hair prevents this from happening.

Your hair retains a lot of moisture and sweat is not the only danger. For those who enjoy beach outings or the occasional dip in the pool, sunscreen for the hair is a good idea. The more moisture your hair absorbs – the more chance there is of your hair colour fading. Hair experts recommend using Kerastase soleil UV defense active, which actively shields the hair from the sun and protects it from other compounds like chlorine.

Hair becomes drier after colouring as hair colour contains ammonia which is a drying agent. So conditioning is an essential part of your grooming regime after you have coloured your hair. A good quality conditioner is required as it surrounds the cuticles and smoothes them out. Colour tends to fade when the cuticles are open and conditioner delays that fading by filling and covering the cuticles.

Hair stylists throughout the world stress on the need to use professional hair colour products, both for the actual dyeing of your hair and for its aftercare. Professional products are customized according to hair type, texture, scalp type etc. and with the amount of hair colouring and straightening that people do these days, branded ammonia free hair colours are a must. The local brands are often more dark and more permanent. Continual use of these unbranded dyes makes the hair fragile, dull and unkempt because the products overcoat the hair and prevent it from breathing. Using the right products helps in the long run.