In today's world of diminishing spaces, a great way to extend your living space is to effectively use the limited outdoor space at your disposal. Whether it's a small balcony, a terrace, a patio, a courtyard or a garden, adding some functional and decorative elements can transform it into a favourite spot for your family. And, not to mention, you will be doing your bit for a green planet.
Sanjay Gulvady of home accessory store Ellements says, "Sprucing up the outdoors has become very fashionable now with a specialized range of outdoor products from flooring to garden furniture which are contemporary, stylish and extremely durable in outdoor weather conditions. They are low on maintenance and can be easily stacked or stored away when not in use."
Outdoor Furniture
When you choose outdoor furniture, remember that it has to be sturdy enough to weather the elements of nature. Synthetic wicker makes a good choice and brings in a contemporary look tinged with cozy warmth. Wrought iron furniture is a classic favorite. Stone and wooden benches add a rustic look to the garden without intruding into the décor factor. Poolside furniture in timber goes well with nature.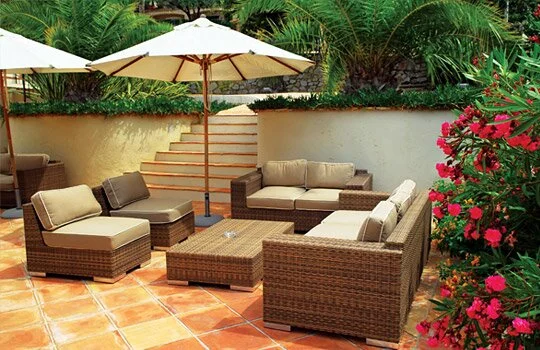 Get the Right Shade
Now, you can extend the time you spend outdoors. A good shade will allow you to use your garden, come rain or shine. A compact picnic table with a shade can make meals a fun trip.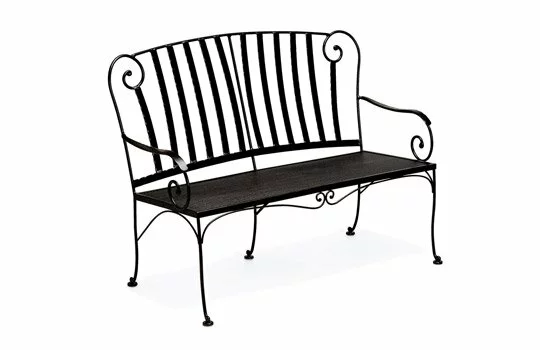 Barbecue Bonanza
Set up a barbecue in your garden and spend some fun time with friends and family. The major types are coal grills that give food more flavour and gas grills which offer the advantage of convenience. "Now, barbecues are not just restricted to restaurants or the West and, they make life a lot easier. If you are trying out barbecuing for the first time, don't be intimidated. It's ok if you go wrong – there's nothing like making mistakes while learning, especially when it comes to cooking," elaborates Manu Chandra, Executive Chef, Olive Beach, Bengaluru.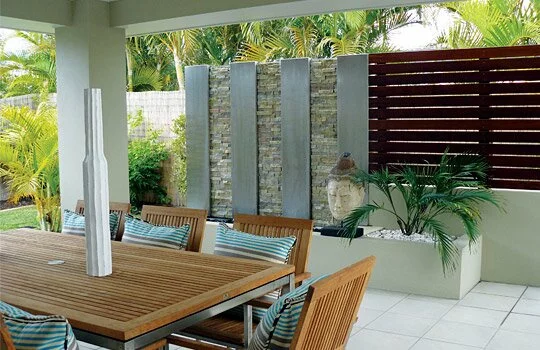 Get That Swing
Hammocks and swings let you relax. Inca is the top Indian brand in hammocks and has a large variety of traditional rope hammocks, banana hammocks, textlene hammocks and for those who want a more luxurious option, quilted hammocks. One can also pick up a hammock stand that sets you free from looking around for suitable trees. Swings are equally enjoyable and though the traditional wooden swing is a classic, Inca leaves you spoilt for choice with an exhaustive offering including rope swing, petit swing, cushion swing, butterfly swing and many more.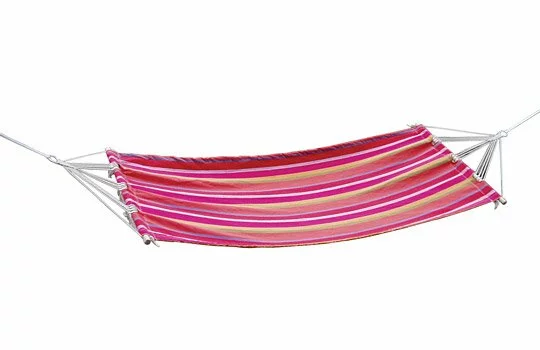 Get Accessory Wise
Pottery is earthy and goes well with the outdoors. Large pots, urns and jars can create a focal point for your landscape. These are available in a range of finishes like natural, glazed and sand blasted among others.
Funky Flooring
Natural stone tiles and mosaics are quite a rage and one can choose from marble, slate, limestone, pebbles, sandstone and more. These are convenient and can be used for many applications from garden paths and verandahs to poolside, walls, and facades. Their advantage is that they are hard-wearing, easy to maintain and suit any style. For the poolside wood, plastic composite decking makes a good choice as it easily drains off water.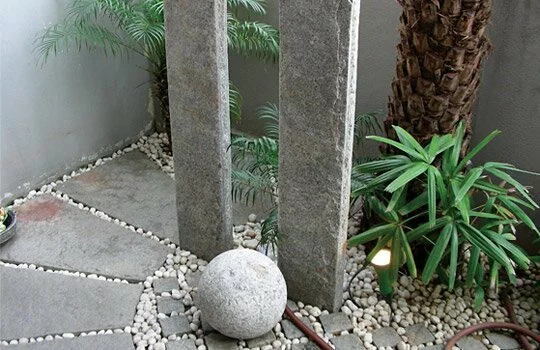 Water Wonders
M.C. Simon, Landscape Architect, Clearwater Pools says, "Water features, cascades and fountains are an integral part of the garden. The sound of water is soothing and enjoyable. When you choose a water feature, make sure you check on water consumption and easy maintenance. To decorate the space, custom built spouts or readymade figures are available off the shelf these days. A simple stone slab can also be made into a water spout. It is the flow of water that catches the eye first! Add a bit of pebbles around it to add some colour."
If you are planning a swimming pool, check the various formats – Above Ground Pools, Semi-above Ground Pools or Below Ground Pools. Above Ground Pools are installed above ground level and usually surrounded with tiles or mulch and landscaped. Ideal for terraces too, these can be installed in any building which is capable of bearing the load. Semi-above Ground Pools offer options like a wooden deck from where swimmers can get into the pool, the use of different levels and innovative landscaping makes this a hit. The deck can be extended to include space for café style tables and lounges. Below Ground Pools look like a conventional concrete pool and are usually tiled.
Lighting the Landscape
Lighting should not be overdone. Driveways and pathways should be sufficiently lit though. Otherwise, subtle lighting is preferable. Tall trees can be lit either from the base or even from the branches and leaves, which can be highlighted. Instead of focusing the light on the shrubs, you can create an interesting silhouette effect by lighting behind shrubs. A nice, small ornamental tree with well spread branches, like Plumeria (Temple Tree) for instance, will transform your patio altogether. Add a bit of up-lighting to it for a dramatic feel in the night. A little trickling water in a cascade can also make a huge difference. Colourful LED lights including those which change their shades add a lot of glamour to water bodies.
Maintenance Tips
To keep timber furniture in good condition, apply hardwood oil.

Synthetic wicker and steel products must be wiped with a wet clothe or washed periodically. Wash with a mild detergent and dry in the shade.

Hammocks and swings must be hand washed as required.

Never untie any knots placed by the manufacturer in swings or hammocks in the interest of safety.

Never use strong detergents or acids on the natural stone flooring.