Art in décor: the fourth dimension

A beautiful work of art says a lot about you and imbues your home with a sense of uniqueness. Preethi Shanker takes you on an exhilarating journey of finding your art quotient
The idea of decorating your home, especially the walls, is always intriguing. With a multitude of options available today, sometimes even the tiniest of changes will impart a whole new dimension to your interiors. Adding art deco to your house or apartment is one such sure fire way to spruce up the general outlook of any room and enhance the mood.



Types of Wall Art
Framed Art
Canvas art can either be a print (giclée), an original or a very good reproduction. Prints can be original art deco style from new age artists or even a poster or canvas print of famous artists. You can also choose an original work of art of yet undiscovered artists or pick up an interesting piece from your local gallery. Some art galleries also offer services like getting your photos printed on canvas giving it a portrait feel. If you have an eye for quality, you may even find a hidden piece on those gallery walls. Go for anything from neo-classical to surreal to abstract. A good art reproduction of famous oil canvases is always a hot favourite.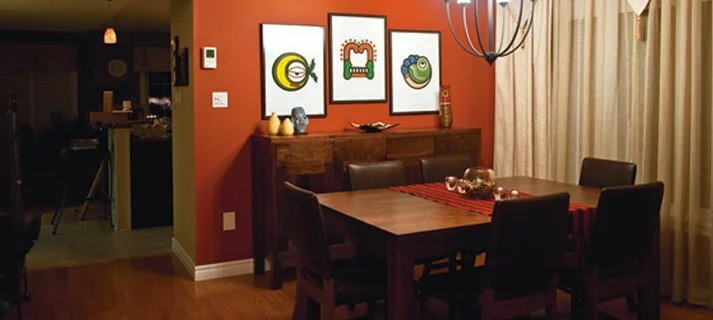 Art at Home Tip
Instead of making the painting the centrepiece of the wall, go for a set of paintings or a painting cluster, which gives the impression that the artist has crafted a single image and then cut it into 2 or 3 pieces. It creates an interesting look and usually fits perfectly over a couch. Try and arrange several smaller pieces in a themed display or even make an interesting collage with a trio of beautifully framed abstract paintings.


Pop Art
Remember those self-portraits of Gaby (Desperate Housewives) that line her staircase? That is the simplest way to explain the term 'pop art'. It portrays tons of boldness and lots of attitude. Compared to other forms of art, pop art has brighter and funkier colours. It can be derived from absolutely anything, from mass produced possessions to personal photographs. Retro pinup posters of models and famous actresses were one of the earliest expressions of this form. Marilyn Monroe's pop art is one of the most iconic prints ever. Andy Warhol type art canvases add a sense of chic to your pad. One of his most famous silkscreen prints called Eight Elvises sold for a whopping $100 million a couple of years ago. Roy Lichenstein's genre of pop art, where the images have a comic book feel to it, is also quite popular.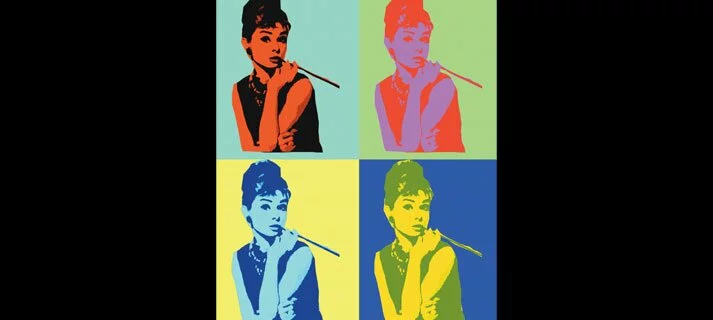 Art at Home Tip
You can have your favourite music, movie or even sports icon 'pop-arted' on canvas. Personal photographs and inanimate objects also make for interesting and attention grabbing pop art. These usually come as ready to hang sets and can be used to enhance your living space. Let your vibrant pop art be the highlight of the room. Work around it with neutral basics for furniture.
Black & White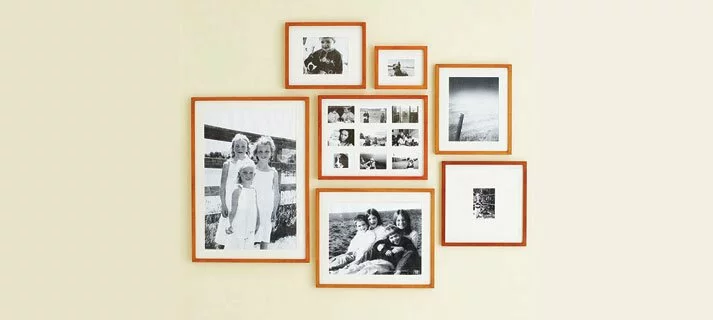 Black and white art in any form, be it a photograph or a painting almost always works with any décor scheme. Opt for a wide picture mount. This will draw the eye to the picture almost instantly. Metal and dark coloured frames usually are more modern while warm wood toned frames give the entire arrangement a classic yet contemporary feel. Black and white framed art posters and prints are two of the most popular elements of art that can be integrated with your décor scheme. Picasso used black and white during his time to depict a sober mood. A black and white photograph always gives a timeless effect and heightens the nostalgia factor.
Art at Home Tip
Group a set of images or prints together. These need not necessarily be alike or of the same size. Sometimes even a 3x3 image with a large mount of 3 inches on all sides can make for very interesting viewing when clubbed together. Anything that is visually appealing goes. Arrange all your images in a grid and play around with the setting.
Kitsch Art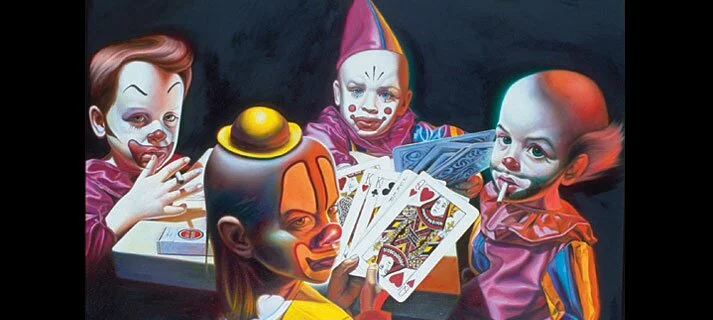 In layman's terms, kitsch is an art form that is deemed substandard and is often seen as a distasteful and offensive copy of a renowned work of art. The artist basically uses components that are recognized as cultural icons and makes objects that are sometimes unoriginal. This art form may not be something that is considered avant-garde and some people might have the popular notion that it is pretentious and shallow, but kitsch art has carved a specific niche for itself through the ages. The popular piece by C. M. Coolidge, "Dogs Playing Poker" is an example of kitsch becoming well received in home décor circles. Kitsch is often associated with sentimentalist art.

Art at Home Tip
Pick pieces that are borderlines between kitsch and art and don't enrich one particular side too much. The main mantra in kitsch is to never be apologetic about your choice. So, if it suits your personality and if your heart so desires pick a daring piece and stick to your choice. Make sure to add some more quirky elements to the room to give it a cohesive appearance.
Don't think for a second that buying art always drills a hole in your pocket. Agreed, even the reproductions of works of Raja Ravi Varma and M.F.Hussain will cost a bomb but you can find cheaper and lesser known artists' works that speak to you. Keep in mind that art is personal and cannot be picked on a whim. Find out what kind of art appeals to you. Hit the galleries, browse through coffee table tomes on art and get a feel of the type of art that reaches out to you.
Lighting is very important to display a painting to its best effect. However, direct sunlight can ruin your painting. So install special lights and keep in mind that direct lighting will enhance and emphasize the intricacies and splendour of your artwork.