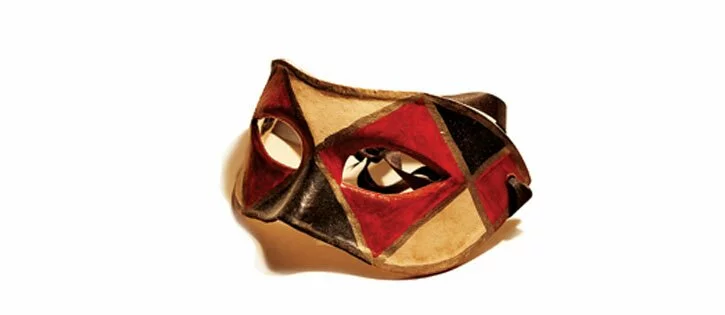 Usually considered a taboo subject, homosexuality, and trans sexuality, was brought to the fore three years ago when a landmark court judgement was made. The situation of LGBT people has changed for the better to quite an extent, but there is still a long way to go. By Sruthi Radhakrishnan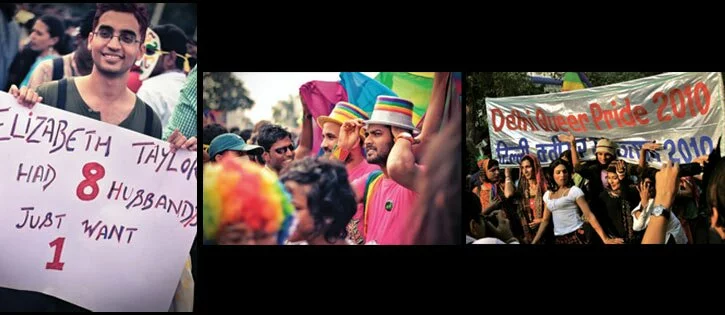 Before 2009, homosexual men and transgender people were often harassed and mistreated by the police and others to extort money from, blackmail, and even rape MSM (Men who have Sex with Men), mainly those from the lower socio-economic classes who have little knowledge of their rights. Section 377 was used by the police to restrict gay-related activities and to justify raids on parties and events.
In fact, there were quite a few cases when pre-operative transpeople, or transpeople who had not undergone sex change as yet, were taken in by the police, stripped nude and thrown into the male ward.
In September 2006, Nobel Laureate Amartya Sen and acclaimed writer Vikram Seth came together with scores of other prominent Indians to publicly demand that the legal status of homosexuals and transgenders in India be decriminalised. Naz Foundation, a New Delhi based NGO working on HIV/AIDS and sexual health filed a case, which is now a landmark case, stating that Section 377 of the Indian Penal Code violates LGBT (Lesbian, Gay, Bisexual and Transgender) rights. On 2 July, 2009, this law was struck down by the Delhi High Court, which found it to be in direct violation of fundamental rights.
According to an eyewitness account, as the Chief Justice read out the conclusion, "an audible gasp went around the room. By the time the Chief Justice had finished reading the conclusion of the judgment, people were openly weeping and there were handshakes and hugs all around."
Three years after this landmark judgement, Karun Raman, a fashion choreographer in Chennai, was harassed in a popular pub and threatened by a gang of young people with a sickle.
Even as public perception is slowly changing towards LGBT people, there still are elements in the society which see them as 'unnatural' or 'against our culture'. But, Siddharth Narain of the Alternate Law Forum, the law firm that represented Naz Foundation, seems to think that there is an enormous sense of confidence and citizenship in the LGBT community post the judgement. "This can be seen by the large number of young LGBT persons who are at the Pride marches and publicly involved with LGBT activism. As a lawyer, one senses that the government machinery, police, judiciary, political parties etc. have been informed about this issue through the judgment," he says.
Sunil Menon is a well-known fashion designer who started Sahodaran, an organisation for MSM. He is also an HIV/AIDS activist. According to him, the mood is a little more upbeat now that the rules have been relaxed. "In the mind-set of the community there is a sense of relief and a hope for legal redress when necessary. More people are feeling emboldened to accept their sexuality and also be open about it, in a selective setting."

The government is partly to credit for this change, feel Siddharth and Sunil. "The southern states of Tamil Nadu and Karnataka have pioneered social benefits for transgender persons. TN has a working Aravani Welfare Board meant for this. In Karnataka, the government is yet to implement benefits that have been provided by a government order for gender minorities," remarks Siddharth. Sunil agrees that while the TN and Karnataka governments have done quite a bit for transpeople, other sexual minorities are not paid much attention as yet. "Other sub-groups still are not unified and forthcoming in their demands, as they prefer to remain as mainstream society members," he says.
But, perceptions and misconceptions persist due to lack of information, visibility and awareness. More people are coming forth to discuss and debate sexual minority issues, and the media has been used as an effective tool to highlight and educate the general public. Sexual minorities continue to be discriminated against, tortured and harassed but what has changed is public awareness, which in some areas of the country has resulted in greater sensitivity from government and police.
Karun Raman accepts that society as a whole is a little more understanding of LGBT rights. But even though pride marches create some sort of awareness, they have their disadvantages too. "Even in pride marches, while the transgender people and LGBT activists walked bravely forward, there are a lot of gay men who wear masks. There really is no point then, in attending a pride march," he says. "There are still a lot of people who are scared to come out. Families need to be more communicative and understand their children."
Religious groups seem divided on this topic, though. While the obvious slant is towards opposing the very existence of the LGBT community, there are people like Swami Agnivesh who have openly supported the judgement. "Tabling the subject of sexual minorities as a topic for debate and discussion has increased, thanks to the efforts of the media, who have been proactive in highlighting the issues and efforts of the community. Looking at religious groups, the debate continues, but the community has garnered more support now from not just activists, but also academics, litterateurs, social workers and intellectuals. I feel there is a slow reluctant acceptance from hardcore fundamentalists," Sunil says.
Even now, around 90% of the transgender community are beggars or sex workers. Kalki Subramaniam, a transgender person who proudly calls herself 'a confident entrepreneur' says that legal recognition of the gender is something they are fighting for. The National Legal Services Authority (NALSA) case in the Supreme Court which asks for a direction to include the category of transgender people as a third category in providing various opportunities and facilities such as the voter ID card, passport, driving licence, ration card and admission to educational institutions, is another judgement that they are eagerly awaiting. "Proactive measures from the government are what we expect. This has been true in the case of Tamil Nadu, Andhra Pradesh and Karnataka, but a lot more needs to be done. We, for our part, are trying our best to change the fact that most transgender people are begging or involved in sex work. Even educated transpeople go for sex work because it pays well," she says.
Sex education in schools is a sure shot way to get at least the next generation to understand gender and sexuality issues. As Lawrence Liang and Siddharth Narain put forth in their paper titled 'Striving for Magic', "Constitutions are not merely charters of governance; they are also ethical documents that lay down a collective commitment that members of a community make to a set of principles as well as to each other about the kind of life they wish to pursue. Thus, the political form that we choose to govern our societies is not separable from the way in which we choose to govern ourselves as individuals and in our relation to others. Who or how I choose to love is, then, both an individual choice and a question of political form and expression." Sensitising students to gender and sexuality may even have an effect in bringing down sex-related crimes against women, Kalki claims. Along with that, parents need to be more open and communicative with their children, says Karun.
The day when LGBT issues become the centre of a political debate in India, like it did in the US during the 2012 elections, is not far off. "In the wake of a series of sexual assault/rape crimes rocking the stability and sanity of the country, there is a growing discontent in the general public with regards to law enforcement apathy. I am sure that LGBT issues will also take centre-stage soon, or at least get the long overdue attention that it seeks, as a minority community that has been ignored and neglected," says Sunil.
Like an old Hindi film dialogue that said, 'Kanoon se kyun darta hai dil', there is absolutely no reason why a different sexual orientation should be treated in a manner any different. It is only fair, and after all, love.